Verdict: 3/5
'No Hard Feelings', directed by Gene Stupnitsky, is an American comedy set in Montauk, New York.
The narrative is centred around Maddie (Jennifer Lawrence), a desperate millennial on the brink of losing her childhood home, and Percy (Andrew Barth Feldman), a brainy and introverted 19-year-old who is going to Princeton University in the fall.
We are introduced to Percy's wealthy helicopter parents who make an intriguing job listing, offering a woman a car to bring their virgin son out of his shell over the summer.
Maddie, who's had not much idea about what to do with her life since the death of her mother, accepts the daunting opportunity… but soon discovers the awkward teen is no sure thing.
Despite only hitting cinemas in Australia last week, the film has sparked some controversy over the parents' deceitful arrangement and the frequent use of sexual innuendo.
There are a few raunchy scenes, including one where Maddie, stark naked, approaches some bullies on the beach who stole her clothes while she was skinny dipping with Percy, but for the most part it's not too flashy and there are plenty of laugh-out-loud moments throughout.
The biggest standout was undeniably when Percy performed Hall & Oates' 'Maneater' for Maddie on an adult prom date.
There's no doubt that Maddie and Percy helped each other grow, but what's next for them?
With no post-credits scenes, the film's ending leaves the door wide open for a sequel.
All in all it was enjoyable – but it would be wise to give this one a miss if you're heading to the cinema with kids.
See this movie at Hoyts Penrith.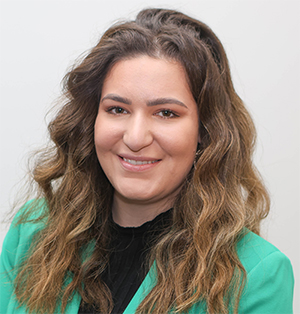 Formerly with the ABC, Makayla is a graduate of Western Sydney University. She covers a variety of news topics for the Weekender, including courts.