Verdict 4.5/5
When Greta Gerwig was announced as director and co-writer of 'Barbie' back in 2021, any assumptions that the film would be a bubbly toy advertisement should have gone out the window.
Most famous for 'Ladybird' and 2019's 'Little Women' – both coming-of-age dramas that flawlessly dissect what it's like to be a young woman – Gerwig has experienced one of Hollywood's greatest success stories in recent years, and developed a reputation for creating films made so distinctly for women, by women.
'Barbie' is no different.
'Barbie' tells the story of Stereotypical Barbie (Margot Robbie), who resides happily in Barbieland – a perfect, matriarchal society where all women are successful and self-assured, while their Ken counterparts await attention whilst enjoying recreational activities like 'beach'.
But, when things start to go awry, Barbie is forced to venture to the real world, where both her and Ken (Ryan Gosling) discover that being a human isn't quite what they expected.
On the surface, the aesthetics of the film are absolutely incredible, and truly bring the world of Barbie to life.
However, what made the film so special is the unique way it was able to deliver social commentary on the patriarchy through a feminist lens.
Though the directness of this can at times feel abrupt, the feeling of community among viewers all donning pink and relating to the complex experience of womanhood is unmatched by any other film.
With tongue-in-cheek humour mixed with tear-jerking moments and accompanied by a fitting soundtrack, 'Barbie' effectively balances its appeal for all ages, making it a must-watch for every Barbie and Ken.
'Barbie' is now showing at Hoyts Penrith.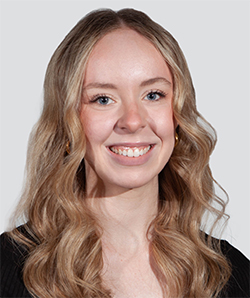 Cassidy Pearce is a news and entertainment journalist with The Western Weekender. A graduate of the University of Technology Sydney, she has previously worked with Good Morning Macarthur and joined the Weekender in 2022.