Two Xavier Catholic College students will be among the 170 young people from western Sydney and the Blue Mountains that the Catholic Diocese of Parramatta will be sending to Portugal this week for World Youth Day with Pope Francis – the largest event on the global Catholic calendar this year.
The World Youth Day festival is a significant celebration of the global Catholic Church, with millions expected to attend from around the world – many for the first time.
For Year 11 students Stephanie Galea and Lucy Keane, it was an opportunity that couldn't be passed up.
"Our teacher sent out the opportunity, and mum and I had always seen fundraising for it at church, and [Lucy and I] thought it would be amazing to go together," Stephanie said.
Despite having known they would be attending since September last year, the two girls couldn't be more excited that their departure date has finally arrived.
"It came up very quickly," Lucy said.
"The whole time, it's been like, 'Oh, it's so far away!', but now it's this Friday!"
The World Youth Day pilgrims will be flying out today to visit sacred sites in France, Spain and Portugal before they head to Lisbon for World Youth Day.
Having the opportunity to travel and visit these places is something Lucy is really looking forward to.
"I'm really looking forward to going to Fatima and Lourdes and stuff, just to see all the nice churches in Europe, and also to deepen my faith and connection with God," she said.
With the large number of people set to attend, Stephanie said she can't wait to meet new people who share her beliefs.
"I'm excited to be at the camp out with the 5000 people, and just to experience the 5000 people in one space," she said.
"I'm also excited to meet people from different countries who have the same faith as us."
Coordinator for the trip, James Camden, expressed his confidence that the journey will reap rewards for each pilgrim as well as the Church community back at home in Australia.
"The pilgrimage has created an enormous sense of excitement amongst the dozens of parishes and schools who are sending pilgrims on this special trip," he said.
"We expect many pilgrims will come back energised, having been to one of the most unique events in the world. They will meet hundreds of like-minded people and have the opportunity to develop spiritually.
"If past experience is any guide, we will see a new generation of young leaders ready to step up in their parish and school communities for many years to come."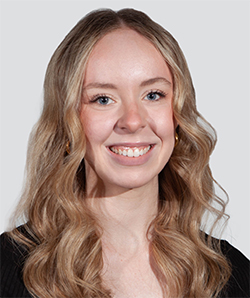 Cassidy Pearce is a news and entertainment journalist with The Western Weekender. A graduate of the University of Technology Sydney, she has previously worked with Good Morning Macarthur and joined the Weekender in 2022.