Two Penrith locals have received a Medal of the Order of Australia (OAM) as part of the King's Birthday Honours today, highlighting the significant impact they have made as volunteers and professionals.
Emu Plains resident Gai Hawthorn and Glenmore Park resident Leisa McGivern are two of the 1,191 Australians recognised as part of The King's Birthday Honours List in 2023.
Hawthorn is receiving the medal for her community service through a range of organisations.
She is currently the President of PCYC, an ambassador for the McGrath Foundation, and a long-standing board member at Penrith Community Kitchen, a not-for-profit organisation which provides free meals to the homeless and underprivileged.
"I've been on board for maybe 15 years now… it's probably my passion because you just get the job done and make sure no one goes hungry," she told the Weekender.
"I saw an opportunity to educate our youth for the future… that's why I joined PCYC.
"I'm also the ambassador for Pink Up Penrith for the McGrath Foundation… We do some really fun stuff and raise funds to keep nurses locally at Nepean Hospital."
While Hawthorn is "super honoured" to be recognised for her contribution, she attributes almost all her success to the "tribe" of people who have supported her, including her family and Penrith CBD Corporation.
She said people were very generous when she was going through a hard time and wants to give back because she recognises that not everyone has that support.
"It's not an award for me, it's an award for everyone who's helped me along the way," she said.
"I'd just like to focus on what we do and why we do it… you do it because you want to see the difference it makes.
"Together we make a difference in Penrith because we're such a passionate community."
Meanwhile, McGivern is receiving the medal for her service to children as a foster carer.
She has five kids of her own and has fostered more than 50 children over the last 23 years.
She said she first met a foster carer at her kids' play group and was inspired to do the same when her own children were older, so she completed the relevant training course.
McGivern said she looks after babies and children who can't live at home and creating a safe and loving home for them has been a family affair.
She is currently fostering a one year old and a nine month old and, even though she's in her 60s, she has no plans on slowing down.
"I'm happy to take newborns… a lot of them are born addicted, and as sad as it is, watching them come off it and then be happy little babies is really rewarding," she told the Weekender.
"I love it… I've got the time to do it and I've always loved babies and children.
"We've all learnt how lucky we are and if we can share our home with other people it's lovely."
She said it's often sad when the child she's been caring for is moved to their "forever family" but there is a lot of support for carers and she is still in contact with many of them.
McGivern said it is a privilege to be recognised for her commitment and dedication but it's also overwhelming and completely unexpected.
"I'm completely shocked… There's so many people out there who are worthy of it," she said.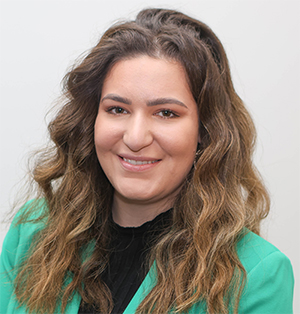 Formerly with the ABC, Makayla is a graduate of Western Sydney University. She covers a variety of news topics for the Weekender, including courts.