Penrith prop Moses Leota missed his first game of the season last weekend, but it was for a very special reason.
The 27-year-old and his wife Stella welcomed a brand-new member into the Leota household – baby Kyrie, who's the spitting image of his loveable, Premiership-winning dad.
With the Panthers due to play the Cowboys in Townsville on Friday and the side already down on troops due to Origin and injury, Leota said it was important for him to remain home in Penrith ahead of the birth of his third child.
"The week before I spoke to coach about bub coming the week after, which was against the Cowboys, and I really wanted to be there for my partner to help her through the pregnancy," he told the Weekender.
"If he was born earlier in the week, I would've went up, but because of flights it was a bit of a pain in the ass."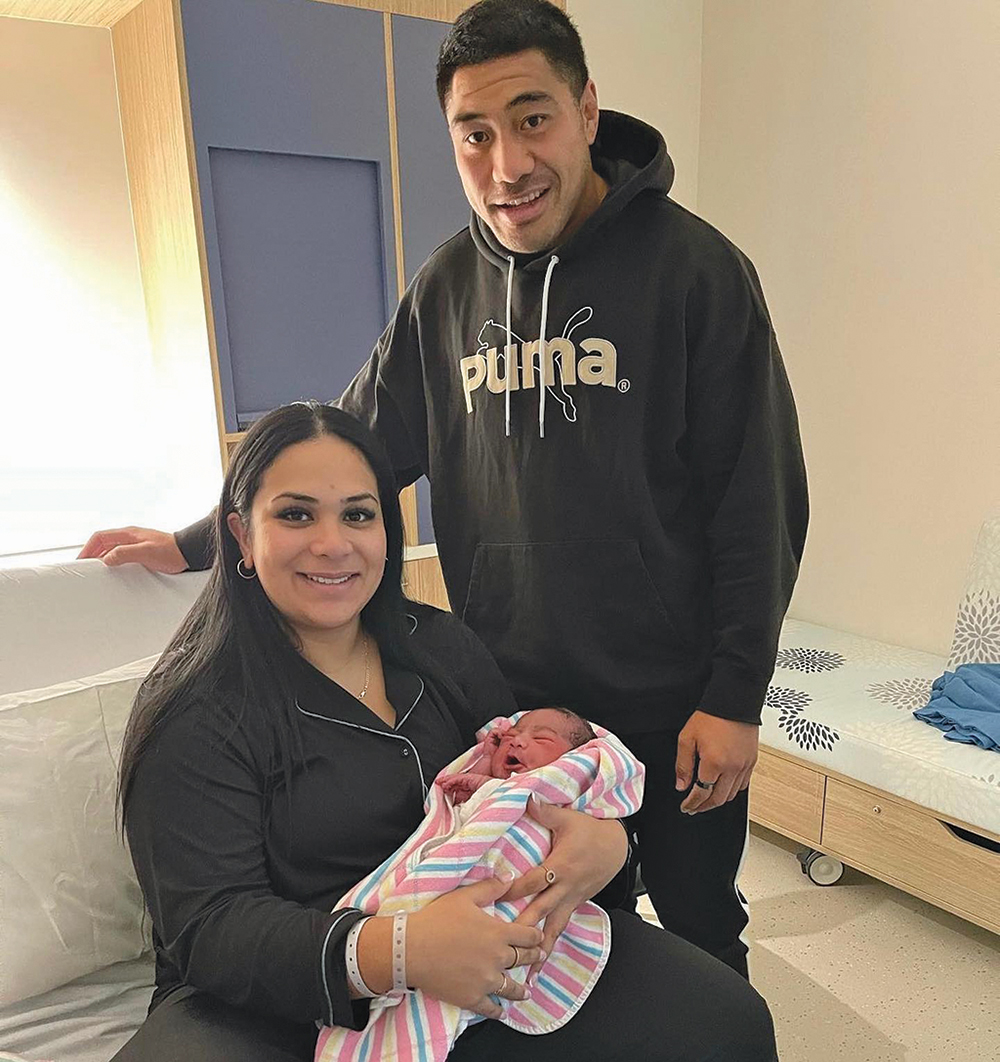 Leota's first son was born at Nepean Hospital a couple of days prior to the clash in North Queensland. Weighing in at a whopping 4.5kg, Leota said baby Kyrie was named after his favourite NBA player, Dallas Mavericks superstar Kyrie Irving.
"We were halfway through labour, and we said to each other, 'we don't even have a name!' – it was crazy,' Leota explained.
"I was tossing it up beforehand… Kyrie Irving, because that's one of my favourite players. So, we just named him Kyrie and that was it."
With his daughters Aiva and Aria obsessed with their new baby brother already, Leota said he's over the moon there's finally another man in the house.
"With three girls at home already, I've finally got my sidekick," he said.
"They came home two days after giving birth. Mum and the bub are travelling well and they are all healthy and settled in."
And as for that Panthers game Leota missed playing in last Friday night, he did manage to watch it in the comfort of his own home with his new little mate alongside him.
"He watched it with me!" Leota said.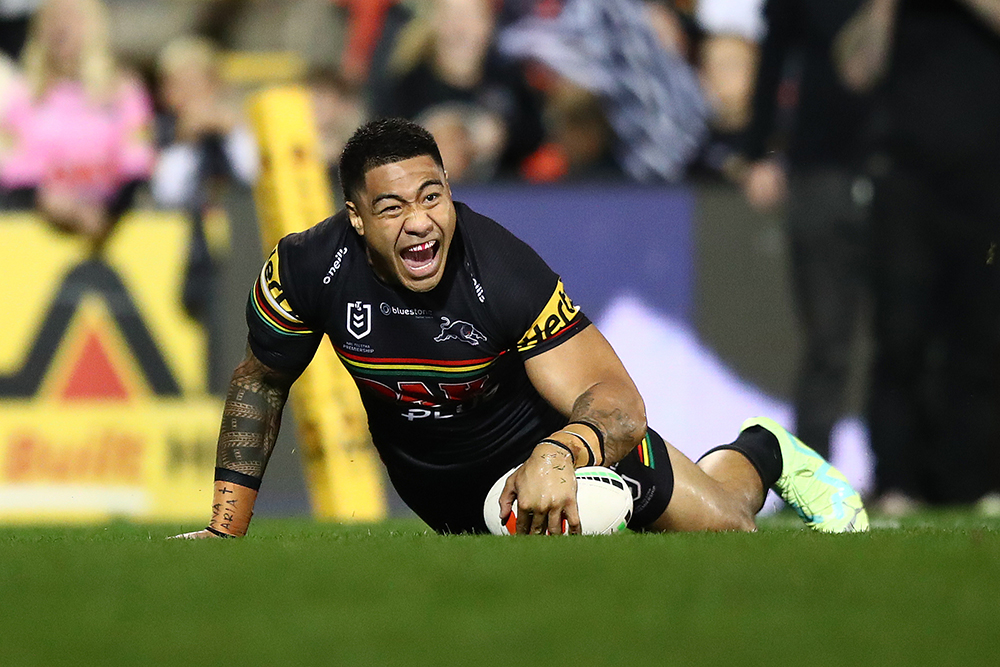 "That was the first night they came home, so we all just made it home before the game.
"It was me and him together watching the boys, so it was good."
Leota has been named to return to Penrith's starting side for this Saturday night's match against the Newcastle Knights at BlueBet Stadium.
After one of the biggest weeks of his life, the St Marys junior said he can't wait to swap changing dirty nappies for bone crunching tackles on home turf.
"I only had a week off but I'll be focused and ready to go," Leota said.
"If everyone just sticks to what they need to work on and what they need to do for the team then come game day, it should all flow and be good."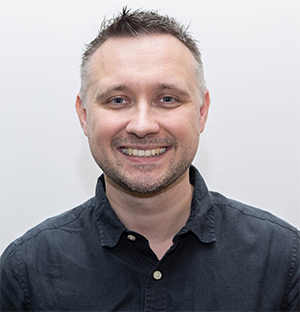 Nathan Taylor is the Weekender's Deputy Editor and Senior Sports Writer. He also compiles the weekly Chatter on the Box TV column. Nathan is an award-winning journalist, who has worked at the Weekender for a decade.