More than 50 years after the band was formed, frontman Graham Gouldman can't get enough of 10cc. In fact, he recalls producing his first song 'Donna' with Eric Stewart, Kevin Godley and Lol Creme like it was yesterday.
"We became kind of like a house band, working on other people's records doing backing vocals, writing vocals for other people, and when the studio wasn't working, then we would go into the studio ourselves and just write stuff and record it, just for our own amusement, until we came up with a song called 'Donna' in 1972," he said.
'Donna' went on to be chosen by BBC Radio 1 disc jockey Tony Blackburn as his Record of the Week, helping to launch it into the Top 30, and eventually peak at No. 2 in the UK.
The song was Gouldman's first in a slew of hits, including 'I'm Not In Love', 'The Things We Do For Love' and 'Dreadlock Holiday', with its instantly recognisable chorus "I don't like cricket – I love it!".
Although the band broke up in 1976, with Gouldman returning to his songwriting roots, it's songs like these that have kept him coming back to the band, even in 2023.
"The audiences are there that want to hear the songs of 10cc," he said.
"The songs are the stars of the show."
It seems he's not the only one still in love with 10cc. 'I'm Not In Love' has been played over five million times on radio, and has featured in films such as 'Guardians Of The Galaxy' and 'Bridget Jones: Edge Of Reason', with 'Dreadlock Holiday' also a crowd favourite, being featured in film 'The Social Network'.
It's because of this that Gouldman said he's seen up to three generations in the audience at his recent shows.
"It just shows that the music stood the test of time, and that we can tour, because people there are people who listen to those songs on the radio or stream them, also want to hear them performed live," he said.
After a short break from touring the band's music, Gouldman said he couldn't be more excited to be back on the road – although it hasn't changed much from back in the day.
"Half an hour before a show, the nerves start to kick in, and they gradually get worse before I go on stage, then I get to the point where I'm thinking, 'I don't have to do this', 'Why am I doing this?'. But, as soon as I get on the stage, I know exactly why I'm doing this," he said.
"There's nothing like playing together with your fellow musicians. It's a wonderful thing, and not a day goes by where I don't think how lucky I am to be able to do it."
Although he's the only member of the original four still touring with the band, Gouldman assures that the line-up, including Paul Burgess and Rick Fenn, who have been a part of 10cc since the '70s, is "the best version of 10cc that you can get".
10cc will be on at Panthers on Friday, June 16 at 8pm. Tickets are $79.90. To book, visit penrith.panthers.com.au.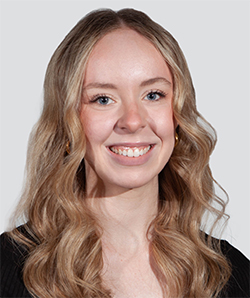 Cassidy Pearce is a news and entertainment journalist with The Western Weekender. A graduate of the University of Technology Sydney, she has previously worked with Good Morning Macarthur and joined the Weekender in 2022.