If you're looking to light up your week with a trip into town to check out Vivid, but want to avoid the commute, a Sydney staycation is the way to go.
When it comes to checking out the annual Vivid Festival, the idea of travelling from western Sydney on a train, which will inevitably be delayed, or braving the terrible traffic and tolls, is enough to convince anyone to give it a miss.
That's exactly what I planned to do this year, before I had the opportunity to stay at the Park Regis City Centre hotel.
Located smack-dab in the middle of the city and conveniently surrounded by plenty of great restaurants, cafes and major shopping precincts, Park Regis City Centre is the perfect place to stay if you want all the perks of Sydney right on your doorstep.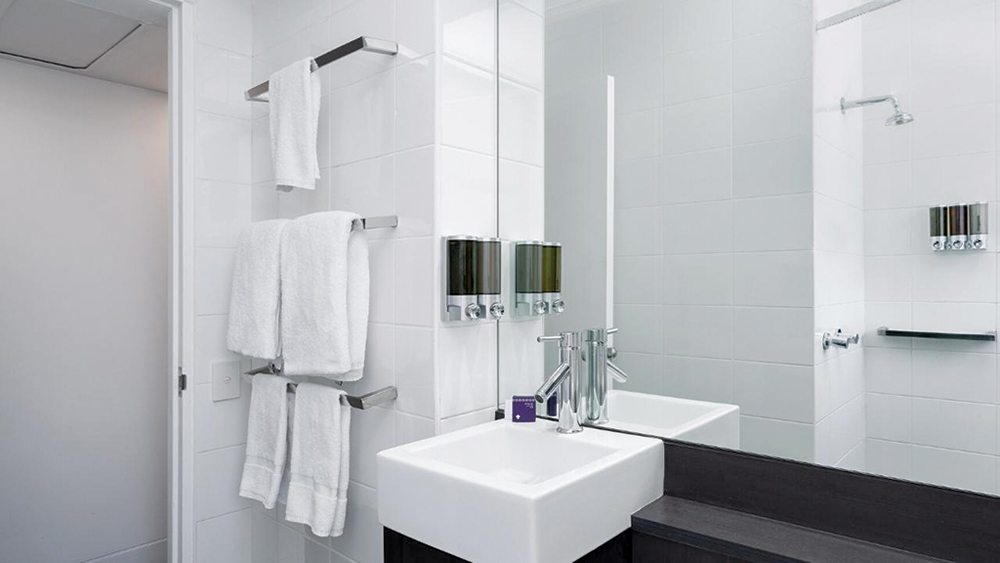 Checking in on a Monday, I took the very short walk from Town Hall station to the hotel, where I was greeted by friendly staff and shown my room. Called the Park Suite, the spacious studio-style room was made up of a modern lounge room, a bathroom and a bedroom with a huge bed.
Immediately the first thing I noticed was how cosy and warm the lounge room felt. A comfortable lounge and armchair took up the bulk of the room, with a desk located in the corner next to the TV. As someone who was still on the clock, the lounge room also served as the perfect make-shift office to do my work in.
The hotel room offered plenty of amenities, including easy access to a microwave and bar fridge off the bedroom, as well as plenty of storage.
And although the bathroom was a bit on the smaller side, the size of the rest of the room more than made up for it.
When it was time to check out this year's Vivid attractions, all I had to do was take a quick train ride to Circular Quay and suddenly I was surrounded by beautiful lights. After checking out the amazing wallpaper and fabrics that were projected onto Customs House, which was definitely a highlight of the festival, I then headed off in search of something to eat.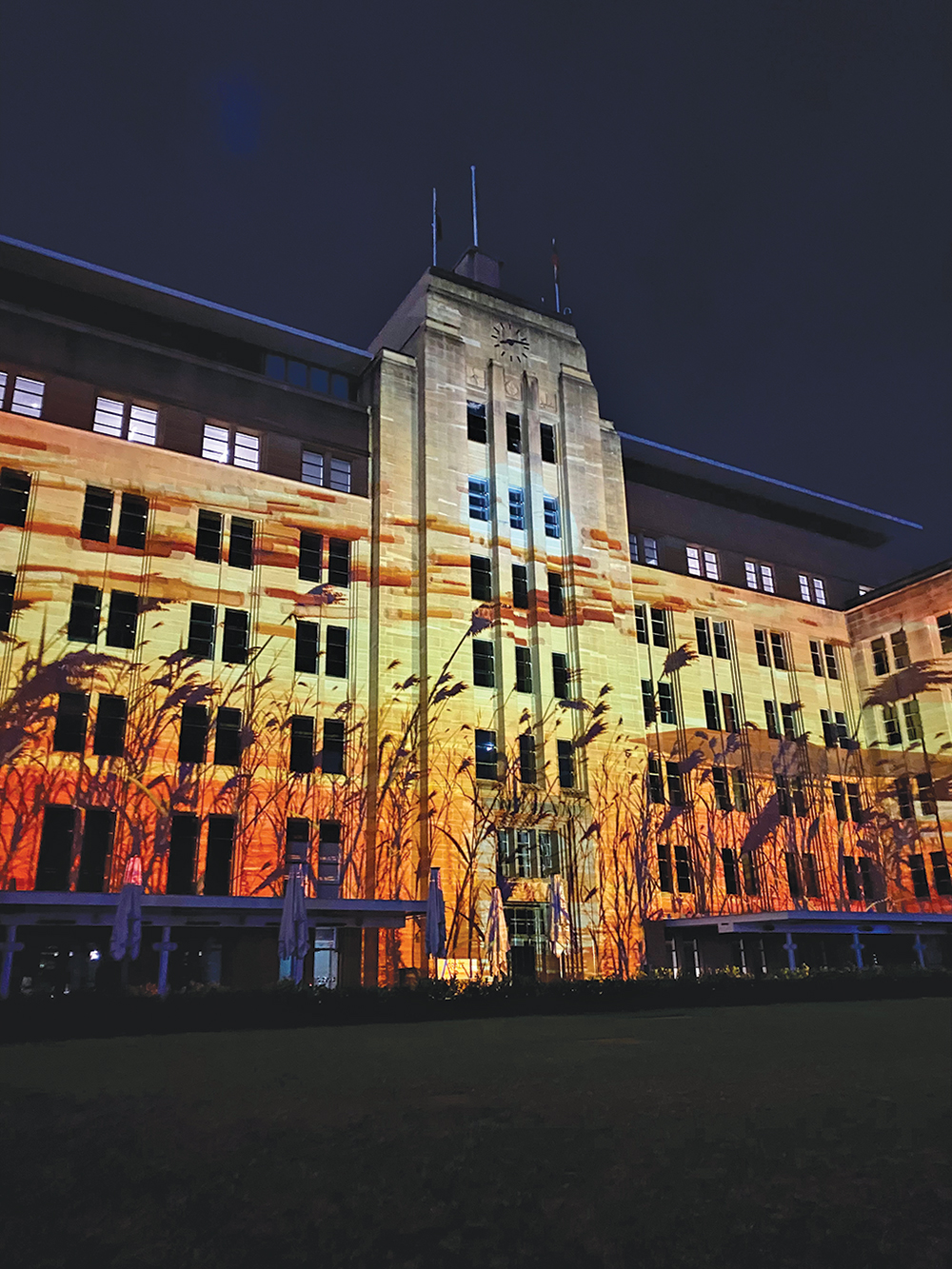 Transformed into an immersive butterfly experience, Gateway Sydney not only offered me a delicious dinner in the form of burgers from the always dependable Betty's Burgers, it also served up a unique and eye-catching experience for visitors to Circular Quay. For those after restaurant and food court options that cater to every taste, Gateway Sydney is the perfect choice.
Each year the Vivid Festival one-ups itself, introducing new installations and light shows that has people of all-ages stopping in their tracks and looking up in awe. From the Museum of Contemporary Art Australia, which pays tribute to First Nations cultural and art practices, to the always stunning Sydney Opera House, Vivid is not to be missed.
After walking around Sydney, it was time to finally head back to the hotel, where I enjoyed a glass of wine and relaxed. With so much to see in the city, spending a night in town was the best way to end a successful night of light seeing.
So if you're planning on checking out this year's amazing Vivid attractions and don't want to worry about getting to and from the city, check in to Park Regis City Centre and enjoy a stress-free staycation – you won't regret it.
Park Regis City Centre is also currently offering an exclusive Vivid special, which includes 15 per cent off accommodation and 10 per cent off Vivid Sydney Cruises.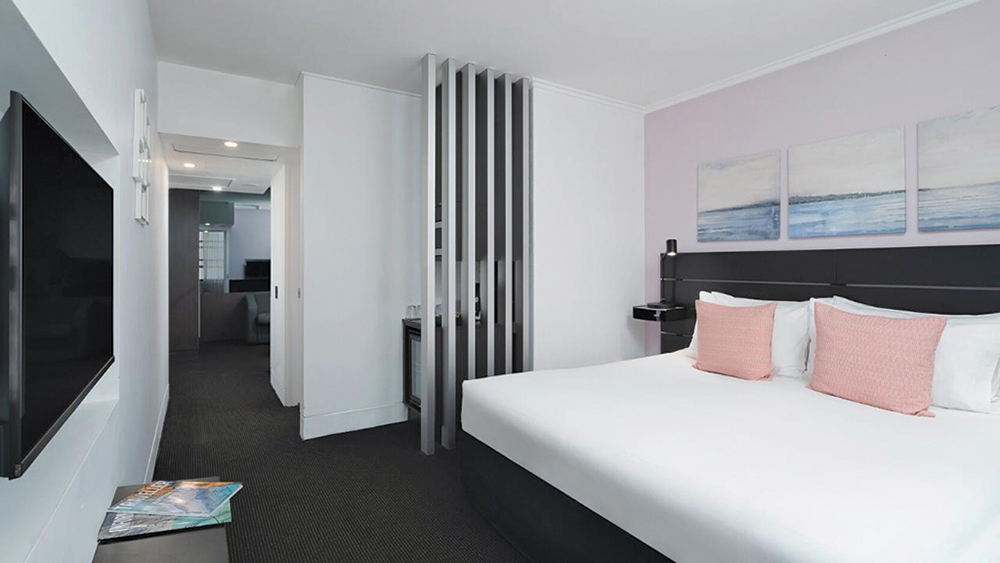 Ellie Busby is a news reporter for Western Sydney Publishing Group. A graduate of the University of Hertfordshire and Western Sydney University, she is a journalism Major. Ellie has worked with Universal Media, The Cova Project and for a range of other projects.