The next Taylor Swift might be right here in Penrith, with Glenmore Park High School student and singer-songwriter Jess Tomkins soon heading off to Anaheim for the World Championships of Performing Arts (WCOPA).
16-year-old Jess has been singing on and off since she was seven, and has now found herself completely consumed by it.
"I'm obsessed with music – I always have to be listening to music, or I can't focus," she said.
"But, I also like connecting with people, either through music or writing, and I feel like through singing and songwriting, you can connect with people on a deeper level."
Having done singing competitions and performances plenty of times before, Jess is no stranger to the stage, but has never taken her talents globally. This August, everything is about to change.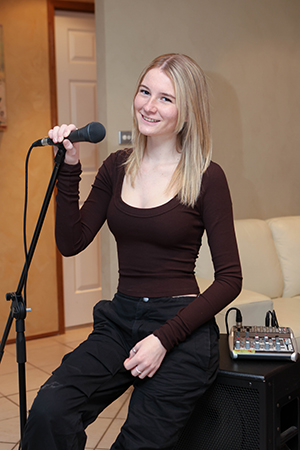 Upon seeing a post on Facebook, Jess' mum Rebekah Tomkins submitted a video of her singing the Taylor Swift hit 'Cardigan' at a school assembly to WCOPA, simply enquiring about how she should go about auditioning officially.
Just days later, Tomkins found out her daughter had been accepted as Australia's sole singing representative, leading to a total surprise for Jess.
"I feel like this way was probably better, because if I knew that I was being put up for something, I would have stressed so much more about it than I already am," she said.
"I'm happy that it came out of the blue, and it still hasn't hit me that it's actually happening in a month."
At the competition, Jess is entered in both the pop and open categories with two 60-second song snippets – one of which is another Swift song, 'The Archer'.
Although competing overseas has brought some nerves, Jess said excitement has well and truly taken over.
"Representing Australia is massive, and being the only singer in the team that's representing Australia is massive," she said.
"I'm thankful to be doing it, and I'm very happy that it's me. It's something that I've always wanted to do but never thought it was possible."
The competition itself is held over a span of three days, however Jess will be in Anaheim with the Australian team for two weeks to meet with directors, casting agents and record labels from some of the United States' music capitals, hoping that her dreams of being 'big' will finally come true.
"We're open to whatever, if a record label wanted to sign me, I'd say 'absolutely, yes!'," she said.
"The experience of just going over there and doing it in the first place is enough for me, but we'll see what comes out of it, because there's the potential that something big could come out of it."
For Tomkins, seeing Jess achieve has filled her with pride.
"She puts in the work, so to see her be rewarded with something like this is awesome," she said.
So far, Jess has earned sponsorship from brands and local businesses including Eco by Sonya Driver, Health Heiress, Better Windscreens, The Wood Guys, Carneys Bricklaying and RODE Microphones.
However, with flights and accommodation still left to pay for, Tomkins said every dollar counts.
"Any kind of sponsorship or donations would be great to help," she said.
To sponsor Jess, email her at [email protected].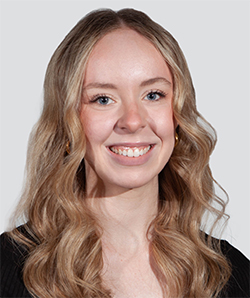 Cassidy Pearce is a news and entertainment journalist with The Western Weekender. A graduate of the University of Technology Sydney, she has previously worked with Good Morning Macarthur and joined the Weekender in 2022.