Local public school students have been recognised for their hard work with scholarships at the 2023 Proudly Public Awards night.
The scholarships are administered by the Public Education Foundation – a charity aiming to enhance the value and reputation of public education.
Two students from Cambridge Gardens Public School were among the 700 high achievers who gathered at Sydney Town Hall last week to receive their scholarships.
"As a school we are so proud of the achievements of all our students and we are so appreciative of our students, Halo Amatuaini and Taimana Leach, being recognised and supported through the Proudly Public Awards," Principal, Adam Wynn said.
Halo and Taimana both received Waratah Education Scholarships, with Halo gaining a Primary Scholarship, and Taimana gaining a Secondary Transition Scholarship to support her first year at Cambridge Park High School.
"These awards celebrate our students who demonstrate the values of Public Education including excellence, integrity, respect and participation," he said.
"These students have shown remarkable character strength to achieve what they have. Through this support these students will continue to achieve and participate proudly in their schooling."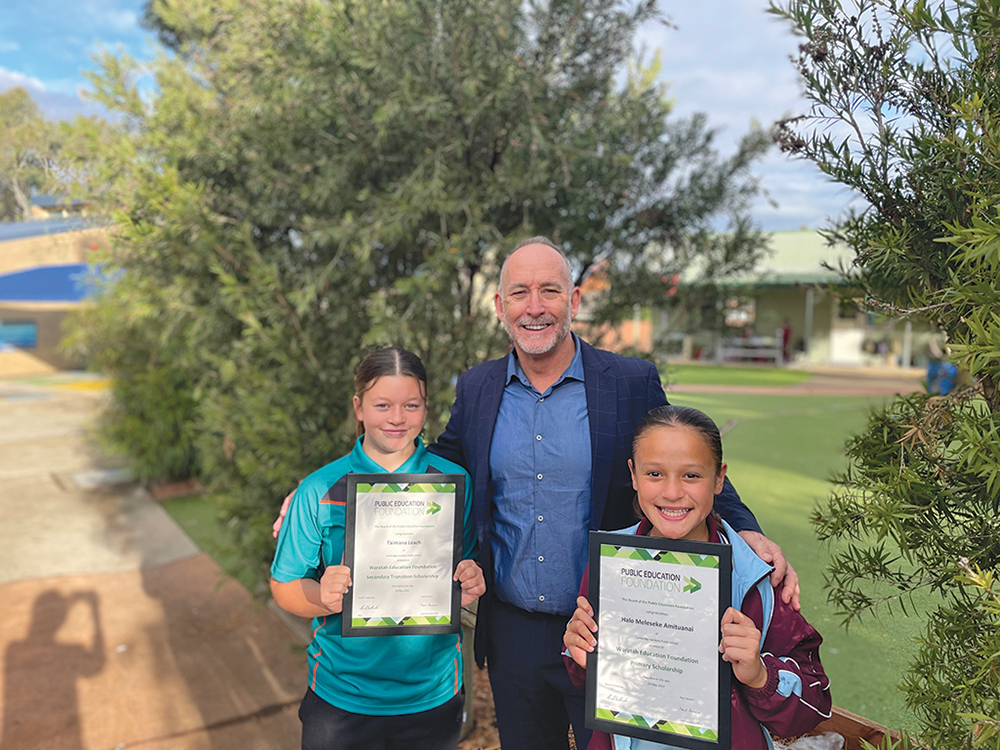 St Marys Senior High School students Zoe El-Chami and Yasmeen Qurbani also received scholarships on the night.
Yasmeen received the Friends of Zainab Senior Secondary Scholarship, which aims to support Year 11 and 12 refugee students through the critical years of their HSC.
"Usually, people would be embarrassed of being a refugee, but I feel like with opportunities like this, it really helps you to be proud, and become more confident," she said.
For Yasmeen, who hopes to pursue a career in medical science, the scholarship has helped her to prioritise her studies over her part-time job.
"I think it was really helpful for me especially, because I used to have a part-time job, and I thought that if I got this, it would be less of a burden for me to work more and to support myself in that aspect," she said.
"Now, I'm able to get tutoring sessions for myself, without having to work too much and take time out of my study hours."
Zoe received the Unions NSW Jeff Shaw Memorial Scholarship for her interest in social justice and unionism.
On the awards night, Zoe recalls feeling inspired by the other successful students around her.
"It was just a really big celebration of how great public education is, and the opportunities it gives everybody," she said.
Coming from a single-parent family, Zoe feels that the scholarship has helped to relieve some of her financial burden whilst in pursuit of a career in law.
"I feel like at school, I've been able to reach my full potential without having to worry about that," she said.
Principal Sally Smithard said she couldn't be more grateful for the support and encouragement the scholarships have given the two students.
"It takes a lot to say, 'I am worthy of this', and I think that often young people don't understand how worthy they are," she said.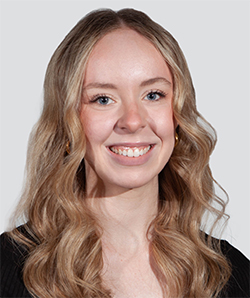 Cassidy Pearce is a news and entertainment journalist with The Western Weekender. A graduate of the University of Technology Sydney, she has previously worked with Good Morning Macarthur and joined the Weekender in 2022.