Plans for a 'medi-hotel' in Kingswood have been approved by Penrith City Council.
The $34 million Development Application (DA) submitted in April last year proposed a seven storey hotel with 140 rooms, food and beverage options, rooftop seating and three basement levels with 63 parking spaces.
It will be built at 28-32 Somerset Street, directly opposite Nepean Hospital.
"The urban design response to the proposed development of the subject site is formulated around recognition of an opportunity to grow the 24hr economy of the hospital precinct," the Statement of Environmental Effects attached to the DA said.
The proposal was first approved in September 2021, but a number of changes requiring Council consent meant the developer needed to lodge a new DA.
As part of this, Penrith Council's Urban Design Review Panel gave particular consideration to the spatial arrangement of the built form, the architectural design treatments identified and the massing.
They identified a parking shortfall but deemed it acceptable, saying "the site is located within 800 metres of Kingswood Train Station and is near bus routes that service Nepean Hospital".
Despite this, Council's own traffic engineer did not support the extent of the non-compliance and the potential for this DA to serve as a precedent for a reduction in parking for the major developments expected in the Kingswood locality.
On May 15, the Panel stated its reasons why the proposal was found to satisfy the applicable planning instruments.
"To provide fully DCP compliant onsite parking would require approximately six basement levels, or a substantial reduction of hotel rooms… Either option is likely to make the proposal economically unviable," the Determination and Statement of Reasons said.
"Other aspects of the proposal are acceptable, including the quality of the architectural appearance of the building and the positive contribution to the … Precinct."
Chief Executive of Nepean Blue Mountains Local Health District, Kay Hyman, said she is "genuinely excited" by Boston Global's proposal.
"A high quality medi-hotel facility such as this with food and beverage and conferencing facilities is much needed in the area adjacent to Nepean Hospital and will make a valuable contribution to the community generally," she said.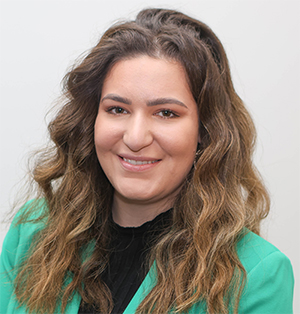 Formerly with the ABC, Makayla is a graduate of Western Sydney University. She covers a variety of news topics for the Weekender, including courts.