This Friday at 3pm, Orchard Hills Public School's longest serving teacher will ring the bell one last time, marking the beginning of her retirement.
Over the past 34 years, Tracey James has been consumed by education so it's no surprise that she'll miss the school community and her kindergarten class.
"It's been a very big part of my life," she told the Weekender.
"It's just been a privilege to work there and I'm sad but one chapter's closing and hopefully, another exciting one is going to start."
James has kept in contact with a lot of her former students, and she even went on to teach some of their children.
One of her most precious memories was of her students forming the guard of honour at the church on her wedding day.
She said it was especially rewarding to see her students grow.
"It's like a little flower blooming, it slowly opens up and then blooms and it's a beautiful little person," James said.
"It's very special to see them grow up into adults and see what they've achieved in life… I've made some very long life friends at Orchard Hills with the parents, teachers and kids."
The memories were flowing as James looked back on her career.
"When I started there were only two teachers and about 43 kids," she said.
"In 2010 I think, the school had a centenary and I received this beautiful plaque saying '22 years – the longest standing teacher at Orchard Hills'.
"In one of my first classes at Orchard Hills in 1989, I taught this little girl… I've become friends with her and every year she sends me my first Christmas card."
According to James, her retirement marks the beginning of a very exciting time for her family.
She said a lot has changed over the years and now she is looking forward to "switching off" for a while.
"I'd say the biggest change would be the introduction of technology… the introduction of computers, laptops now and smart boards," she said.
"I've just always been switched on… I can't wait to just go for walks and not have to have my mind switched on to how I can get that child to be able to connect or engage and just spend time with my family."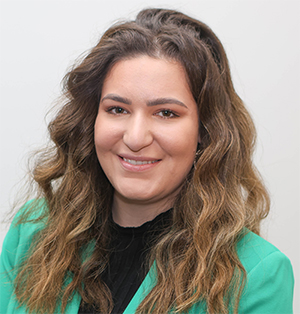 Formerly with the ABC, Makayla is a graduate of Western Sydney University. She covers a variety of news topics for the Weekender, including courts.