There wouldn't be many players safer under the high ball this season than popular Panthers winger Sunia Turuva.
Despite being one of the shortest wingers in the competition at 181cm tall, the 20-year-old has nailed just about every high kick that's come his way in an impressive display of guts and determination.
The smiling Fijian – who just notched up his 15th game in the NRL – said his heroics all come down to practicing alongside some of the world's best at training.
"You see, me and Bizza (Brian To'o), we're not the tallest wingers – we're probably the two shortest in the comp – but we do plenty of practice at training," Turuva told the Weekender.
"We get plenty of practice under Nath [Cleary] and Kurt Falls. They send their floaters and torpedoes at us, so it's good."
Before Turuva found a home on Penrith's lethal left edge this season, he came through the Panthers system as a fullback.
Last year, wearing the number one jersey, he helped Penrith to a Premiership in the NSW Cup competition and starred for Fiji at the Rugby League World Cup in England.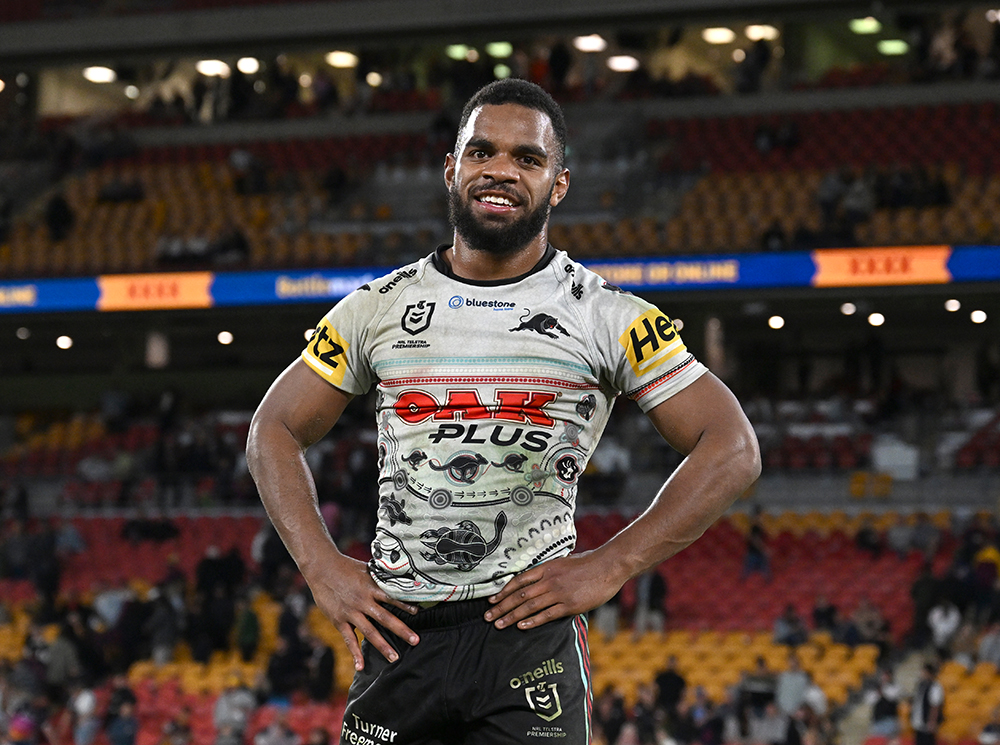 Turuva said his former life as a fullback and learning off teammate and Clive Churchill Medallist Dylan Edwards can also be attributed to his solid form under the high ball.
"Playing fullback in the past means I've had plenty of practice under the high ball," he admitted.
"Me and Brian, we also see what Dyl does on a daily basis – just staying focused and keeping an eye on the ball. At the end of the day, it all comes down to execution."
When asked what it was like catching a towering bomb under pressure with the defence rushing at you and the crowd screaming at the top of their lungs, Turuva said his goal is to always remain as focused as possible.
"When the ball goes up, I don't think I really hear the crowd because I'm pretty much just zoned in," he said.
"I try to keep my focus on the ball as much as possible because, if I look up and see the defender, I think that's when I would lose track. I guess that's when mistakes come in.
"I just have to narrow my focus pretty much."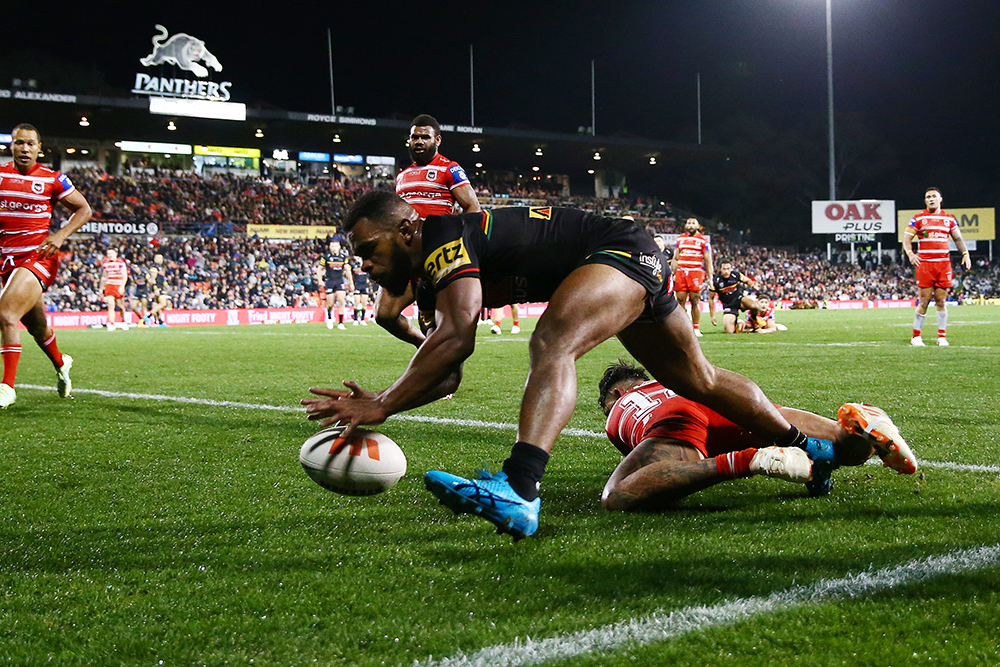 Debuting in 2022 and playing three games, Turuva has been one of the shining lights in another outstanding season so far for the defending Premiers. Set to begin the year in reserve grade, Turuva earned a place in Ivan Cleary's Round 1 team earlier this season following the unfortunate injury to fellow winger Taylan May in the World Club Challenge. Since then, the Berala Bears junior has played in every single match, crossing the line on six occasions.
While everything appears rosy for Turuva out on the field, he admits life in the NRL has had its challenges.
"I remember I was talking to Ivan during those first couple of weeks, after back-to-back games, and my body was so sore," Turuva revealed.
"In the NRL, you're coming up against the best players each week, mobile packs and that sort of stuff, and my body wasn't used to being that sore.
"Ivan still checks in on me regularly on how my body is feeling, and the bye weeks have helped heaps – just getting away, getting plenty of recovery time in. He pretty much just checks in on how I am, making sure I don't fall away."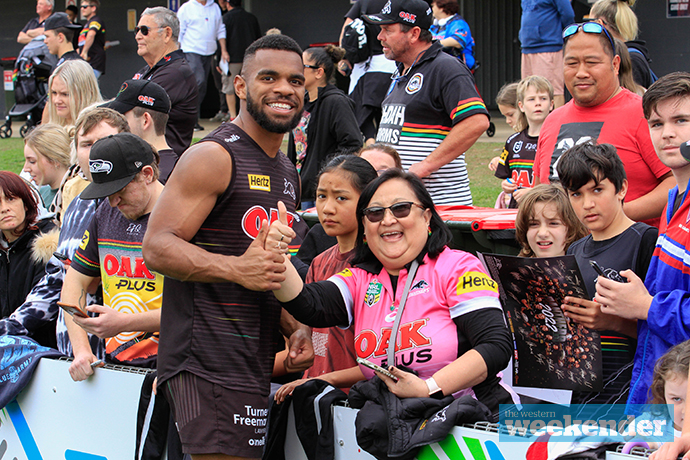 Unless his form dramatically deteriorates during the second half of the season, it's a safe bet that Penrith and rugby league fans in general will be seeing a lot more of Turuva as the club's quest for third straight title continues.
Turuva said if he can continue working on his combinations and focusing on what's important, he'll be an even better player by year's end.
"I don't want to drop from here – that's the last thing I want," Turuva admitted.
"Coming into the second half of the season, the main focus is to play some consistent NRL and not drop from here."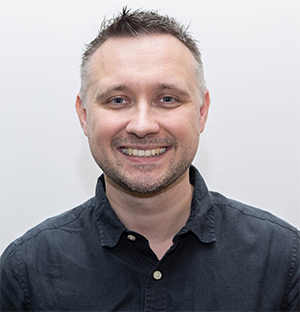 Nathan Taylor is the Weekender's Deputy Editor and Senior Sports Writer. He also compiles the weekly Chatter on the Box TV column. Nathan is an award-winning journalist, who has worked at the Weekender for a decade.