One of Penrith's most respected doctors, Fred Cunliffe, has passed away.
He worked as a doctor in Penrith for more than 40 years and retired from work in 2010.
Cunliffe had worked as a GP and Specialist Obstetrician/Gynaecologist in Penrith since 1967. In fact, records show he was granted his Medical Licence on January 1, 1967.
He delivered thousands of babies in the Penrith area during his long career.
For many years he had an office as part of Borec House on Station Street.
He was well known for going above and beyond the call of duty for his patients, even continuing the now near-defunct tradition of making house calls until his retirement.
He was recognised at Penrith Council's Australia Day Community Achievement Awards in 2017 and was honoured with a Medal of the Order of Australia in 2008 for his dedicated career in medicine.
During the 1980s, Cunliffe was involved in forming Riding for the Disabled Nepean. He donated his property and facilities at Regentville and later secured land in Orchard Hills.
Perhaps his most high profile role was with the Penrith Panthers, with his involvement stretching from 1969 to 1986 as club doctor and a member of the support team.
He was granted Life Membership of the Panthers in 1980.
The Panthers have confirmed this morning they will wear black armbands to pay their respects to Cuncliffe and his family during tomorrow night's clash against the Roosters at Allianz Stadium.
"Our thoughts and prayers are with his family and friends at this difficult time," the club said in a statement.
A celebration of Fred Cunliffe's life will be held on Thursday, June 15 at St Stephen's Church in Penrith from 12pm.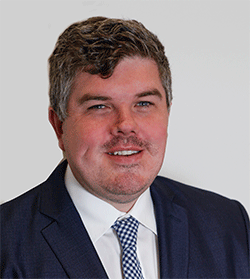 Troy Dodds is the Weekender's Managing Editor and Breaking News Reporter. He has more than 20 years experience as a journalist, working with some of Australia's leading media organisations. In 2023, he was named Editor of the Year at the Mumbrella Publish Awards.