Mixed Martial Arts (MMA) in the Penrith area has skyrocketed in recent years, and the sport is set to get even bigger following the recent launch of a new 20-week MMA training program.
Created by Train Alta and beginning this week at UFA Martial Arts Academy in Penrith, the Warrior MMA training program is a once in a lifetime opportunity for amateurs to train under the world's best martial arts coaches before competing in their very own fight night, known as The Suburban Showdown, later this year.
Throughout the 20 weeks, fighters will learn the fundamental skills of MMA including striking, wrestling, boxing, kickboxing and Jiu Jitsu.
Coaches, like UFA Penrith's Steve Perceval, will build participants into skilled martial artists with the confidence and knowledge to compete in an amateur, fully sanctioned MMA fight at Randwick Racecourse.
"We want to bring people who don't have fight experience into a gym, train them over a period of 20 weeks and then put them in a cage to have their first MMA fight under strict regulations," Perceval told the Weekender.
"Instead of competing against each other, like in the original Wimp2Warrior concept, the Suburban Showdown will see four gyms in all corners of Sydney go head to head."
UFA Penrith is the exclusive Suburban Showdown gym in western Sydney taking part. They will be up against gyms located in the North Shore, Inner City and Sutherland Shire.
"There will be an epic finale at the end where each gym will put up fighters that they feel are ready to have a fight in the cage," Perceval, who has a fifth-degree black belt in MMA, said.
"We've got eight fighters from Penrith currently – four ladies and four men – but we would like more. I'm here from 5.30am weekdays for 20 weeks. People can still sign up!"
Perceval has been teaching in Penrith since 1995 and opened UFA on York Road back in 2004. He currently has 160 students and has been training many of them since they were children.
Perceval was also the first Aussie to referee in the UFC and has been doing so for 13 years. The Leonay resident said he loves MMA and would love to see it get even bigger on the back of events like the Suburban Showdown.
"I'm excited because people are using this 20-week program to get fitter, to get stronger, to learn about the sport and there's nothing better than that," Perceval said.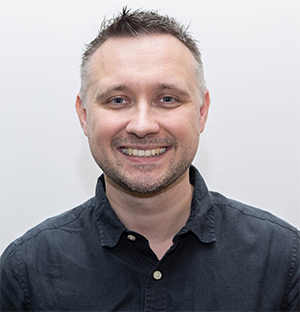 Nathan Taylor is the Weekender's Deputy Editor and Senior Sports Writer. He also compiles the weekly Chatter on the Box TV column. Nathan is an award-winning journalist, who has worked at the Weekender for a decade.