Youngcare has officially opened the doors to its two new, three-bedroom Specialist Disability Accommodation (SDA) homes in Jordan Springs.
The homes, which are Youngcare's first in New South Wales, will be providing high-quality accessible housing for six young people in the area.
As for why the houses are situated in Jordan Springs, Youngcare CEO Greg Johnson said that demand in the area was "huge", making the years spent working on them, all worth it.
"This has been a long time coming. We had a false start with a partner, we bought three blocks that we had to make into two blocks, COVID came along and caused supply chain issues and labour issues, then about a year ago, we started building and the rain just did not stop," he said.
"But, we eventually got here, and we're really proud of what we've delivered."
Rather than government funding, the homes were produced with the help of a number of key supporters, who were in attendance at the launch last Thursday, June 8.
Also in attendance on the day were three of the five confirmed residents who will be moving into the homes in just a few short weeks.
These particular residents will be moving into the home together from elsewhere, making them seeing it completed for the first time even more special.
"Just seeing their families here, and seeing their eyes light up, is lovely," Johnson said.
"I'm an old, retired investment banker, and so are a lot of the other guys here, but it's the best thing seeing them and their families come in and go, 'Yeah, this is it'. Our mission is to create a livable house, a friendly house, and something that can hopefully be their forever home."
When speaking at the opening, Penrith Mayor Tricia Hitchen emphasised her passion for causes like Youngcare, citing her personal connection with her son Liam, who has cerebral palsy.
Through being a passionate advocate for people with disabilities, Hitchen is behind a number of positive changes which have made Penrith more accessible, including an accessible water park at Tench Reserve, and a fully accessible community hub just around the corner from the new homes.
"In the last six years we've built six adult changing spaces, and we have more to come. We've also changed our DCP that all new public buildings in Penrith must have an accessible change space," she said.
"We try to do everything here to ensure that Penrith is inclusive and accessible to everyone."
It's because of this that she couldn't be happier for the residents to be joining the community in Jordan Springs and starting a fresh chapter.
"I'm so proud that Youngcare has chosen Penrith to be the first place to build these houses," Hitchen said.
"I hope there's many more to come."
Johnson said expansion is absolutely on the horizon – when they find the right land to make it happen.
"This is our first foray into Sydney, it will not be our last," he promised.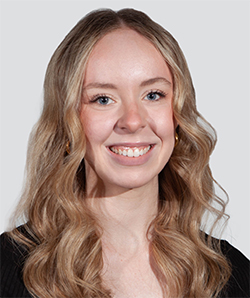 Cassidy Pearce is a news and entertainment journalist with The Western Weekender. A graduate of the University of Technology Sydney, she has previously worked with Good Morning Macarthur and joined the Weekender in 2022.