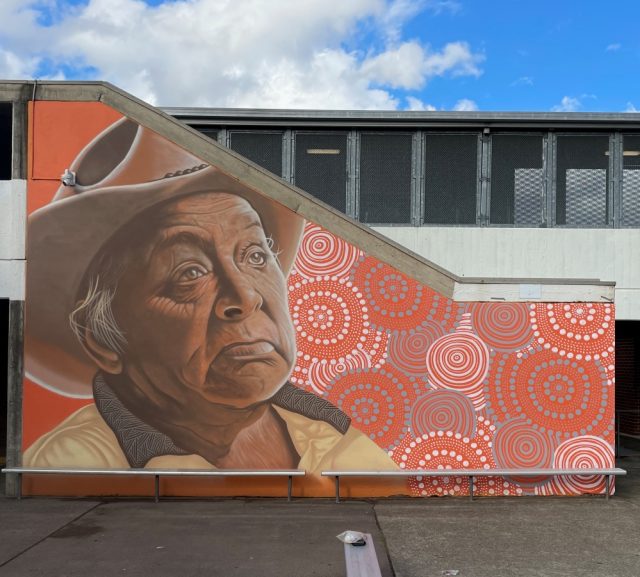 Chifley College Dunheved Campus has unveiled a new mural depicting local Indigenous elder, Uncle Wes Marne.
The mural was painted as the first part in a collaborative project between artists Shannon Boyd, and Zachary Bennett-Brook of Saltwater Dreamtime.
Boyd recalls being approached by the school with the idea of painting Uncle Wes after doing some work for them a few years ago.
Knowing that the correct permissions had to be given, the work was nine-months in the making.
But, after it was completed, Boyd said he couldn't be happier with how it turned out.
"It was great to finally link up with Zac and put our styles together," he said.
"It turned out how I envisioned it, and has been really well received."
For Boyd, the piece had a more personal connection, having met Uncle Wes back when he was teaching in Whalan.
"It was very special to pay respect to Uncle Wes – he's lived on Dharug land for over 40 years, and he turned 101 just a couple of days before we finished the piece," he said.
"He's had a massive impact on not just connecting the Aboriginal community to their culture, but also teaching non-Indigenous people like myself."
Jennifer Ribeiro, Principal of Chifley College Dunheved Campus, said that the mural was done to show the school community's deep respect for Uncle Wes' contributions.
"Uncle Wes is a local Elder who has shared his wisdom with staff, students and community of Chifley College Dunheved Campus for many years," she said.
"Our school has had the privilege of regularly calling on Uncle Wes during NAIDOC celebrations, Sorry Day and NRW events. He has been a pioneer for Aboriginal Studies and revitalisation of the Dharug language at the school."
"Our students have benefited from the many stories told by this master storyteller and now have the opportunity to learn from his published poems through studying the Through Old Eyes anthology."
With collaboration on the work also done between the school's Aboriginal Education Officer, Kerry Burns, Uncle Wes and his family, Ribeiro said she's incredibly proud that the mural has found its home at Chifley College Dunheved Campus.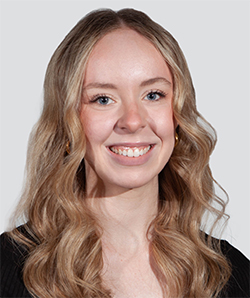 Cassidy Pearce is a news and entertainment journalist with The Western Weekender. A graduate of the University of Technology Sydney, she has previously worked with Good Morning Macarthur and joined the Weekender in 2022.