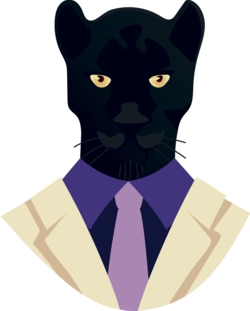 Why I'm watching more games on Nine
I'm a big fan of Fox Sports and its 24-hour league channel. For years I couldn't stand Channel Nine's coverage and I still find elements of it below par. But Fox's decision to call so many games off TV has reached a really frustrating point and I now find myself watching more games on Nine when they're available.
The likes of Danika Mason and Johnathan Thurston do a great job and they're always at the ground. Fox is a premium product that charges a premium price to subscribers – it needs its commentators at the ground for every game.
There's a certain colour and atmosphere missing when games are called off TV, and it's becoming more and more obvious.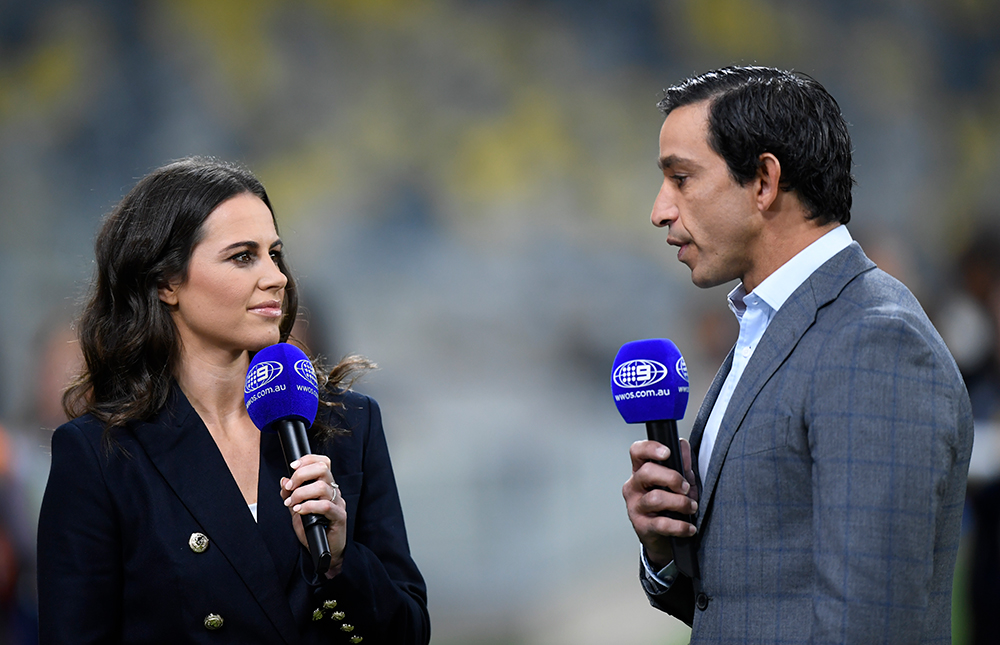 Crichton to miss crucial clash
Stephen Crichton is unlikely to see a minute of game time for New South Wales next Wednesday night but will still be forced to sit out Penrith's clash with North Queensland on Friday night.
Under the current structure, even though 'Critter' is 18th man, he's unavailable to play for the Panthers. It's a rough rule but there's little the Panthers can do about it.
Crichton is among five Panthers players named in the Blues squad, with Brian To'o, Jarome Luai, Isaah Yeo and Liam Martin also there.
Word over the weekend was that Spencer Leniu had made the team, but he was nowhere to be seen on Monday. It's a shame – he would have offered significant firepower to the under-pressure Blues team. Well-placed sources had Leniu in the team, so something happened late in the piece.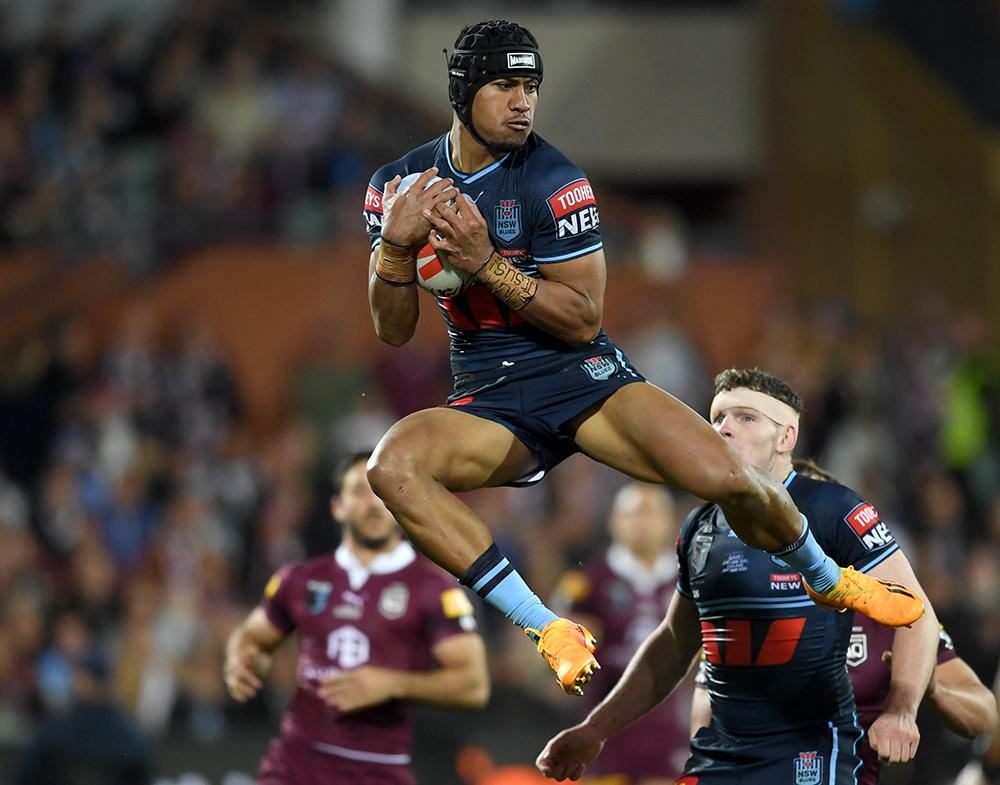 Spotted
Injured Panthers halfback Nathan Cleary picking up some work as game day photographer for the club at Allianz Stadium last Saturday night.
Spotted
A number of high ranking Panthers officials successfully negotiating their way back into Allianz Stadium last Saturday night after accidentally taking an exit on their way to the sheds after the match.
Spotted
Panthers ground announcer Glen Hawke hard at work as the Roosters ground announcer last Saturday night. Hawke looks after hosting duties for a number of NRL clubs.
Calm under pressure
A moment that went largely unnoticed during the Spencer Leniu / Jared Waerea-Hargreaves drama last weekend was a smart decision in the wake of the sin bins.
Whether it was from Isaah Yeo on field or from Ivan Cleary in the box, the Panthers opted to take a penalty goal despite where the scoreline was at, in an effort to calm the situation and avoid another flare-up. It was great leadership.
Top four certainties
The TAB believes there's little chance of the Panthers not making the top four. They've slashed Ivan Cleary's sides odds to make the four to $1.05. Only the Broncos share similar odds.
The Panthers remain competition favourites at $3.25, with Brisbane now second favourites at $4.75. The Roosters have blown out to $21.00.
A boy for To'o
This is the moment Panthers winger Brian To'o found out he and his partner Moesha are having a baby boy. To'o posted the touching video to Instagram, showing his delight at the baby reveal.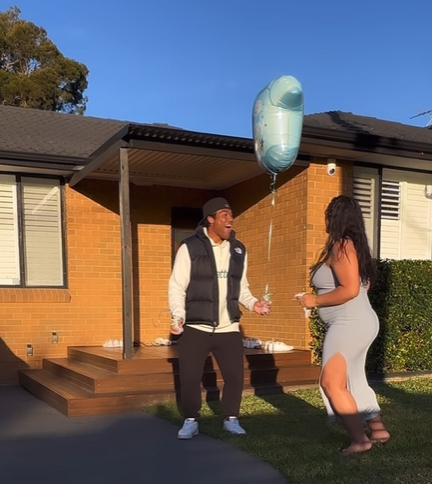 Sorensen's new deal
Nobody is more delighted at Scott Sorensen landing a new contract with Penrith than the man himself. The 30-year-old forward was always going to do what was best by his family financially when it came to his new deal, but was keen to stay at the foot of the Mountains.
His new contract, announced last Friday afternoon, will keep him at the Panthers until the end of 2026 and saw the club fend off rival offers from elsewhere.
"This club gave me an opportunity in 2021 and I am over the moon to be continuing my journey here at Panthers," Sorensen said.
"I know I wouldn't be in this position without Ivan Cleary, the incredible staff and of course my teammates. I love this club – it's a very special place to be. To secure my and my family's future here at Penrith means the world."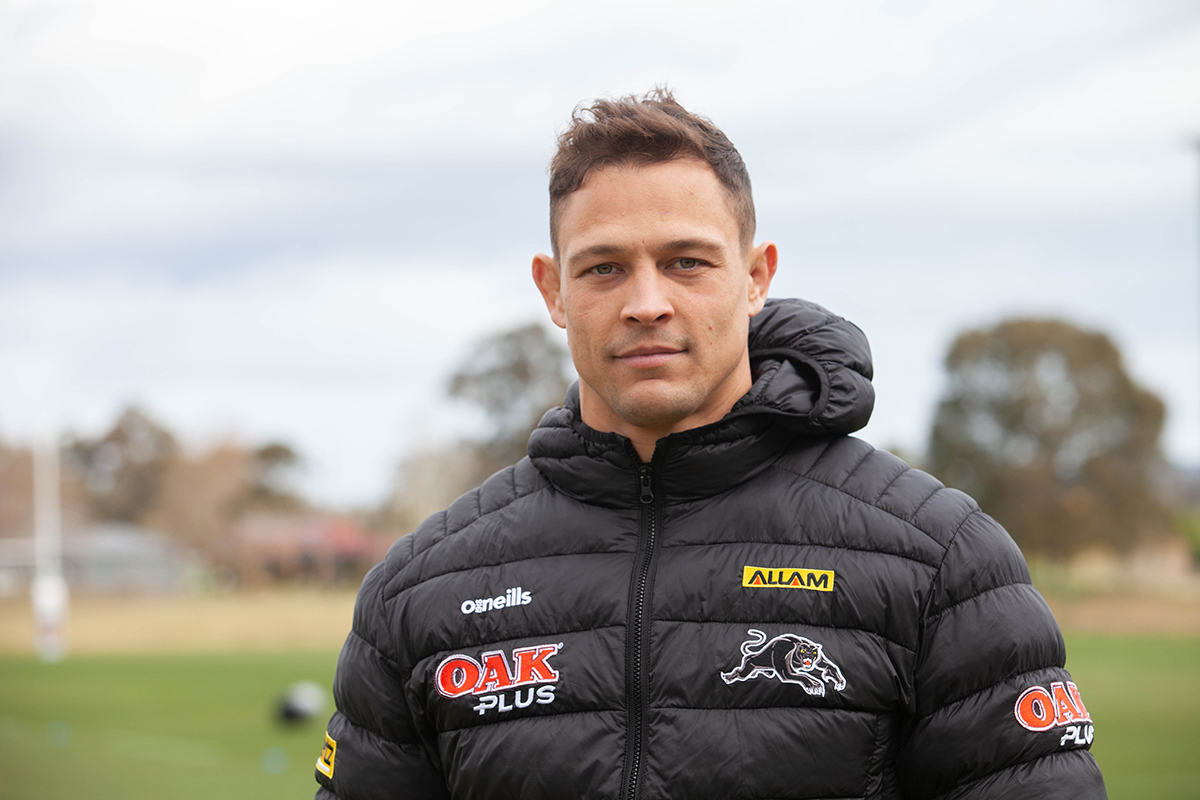 Share your news
I don't keep secrets, but I do protect my sources! Email [email protected] with any news you hear, and let me know if you spot a player out and about!