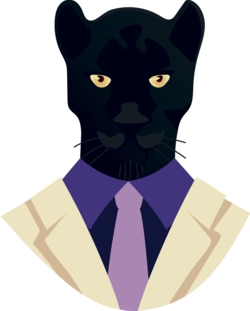 Coote calls it a day
Fullback Lachlan Coote was among Penrith's most popular players from 2008 to 2013, with the Windsor Wolves junior playing 83 games for the club and scoring 193 points.
He went on to have a successful career at the Cowboys before heading to England where he's played for St Helens and Hull. This week, Coote announced his immediate retirement from the game on medical advice.
The 33-year-old had suffered five concussions in three years, forcing him to make the difficult decision.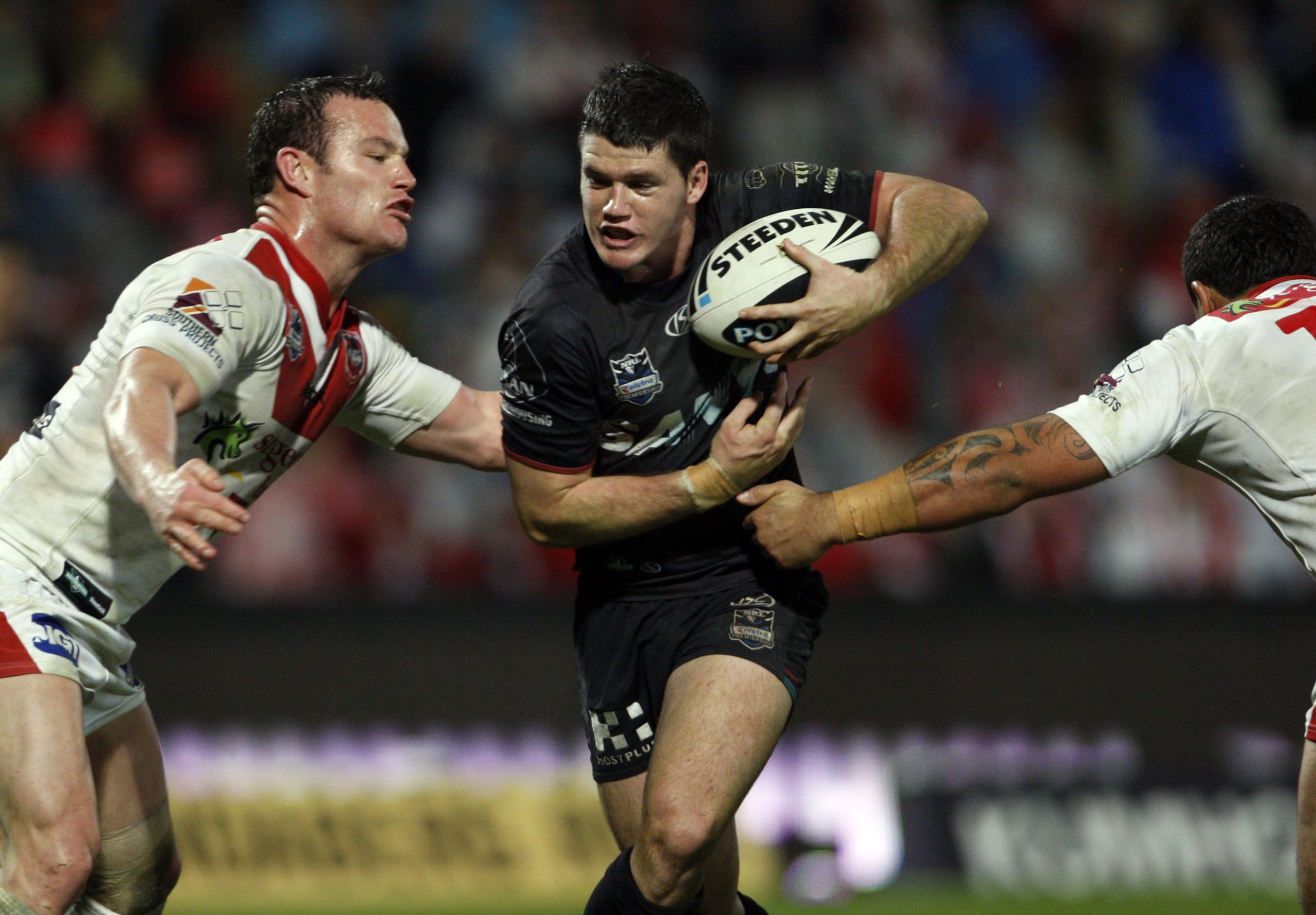 Beanies for Brain Cancer
NRL clubs, players and fans will unite to raise money for brain cancer research for the seventh time when the annual Beanie for Brain Cancer Round takes place this weekend.
The Mark Hughes Foundation hopes to raise $3.5 million during this year's Beanie for Brain Cancer Round, which will see players, clubs, fans and broadcasters Channel Nine and Fox Sports come together for an important cause.
Sportsbet is continuing its long running support of Beanie for Brain Cancer round by donating $1000 for every try scored in Round 18 NRL matches.
NRL CEO Andrew Abdo said the Beanie for Brain Cancer Round grows every year thanks to the support of the rugby league community.
"What Mark and his team have done over six Beanie for Brain Cancer Rounds is nothing short of inspirational," Abdo said.
"Mark's dedication continues to highlight what an extraordinary person he is, and the public's support of his story and his foundation are also great examples of the rugby league community coming together for an important cause."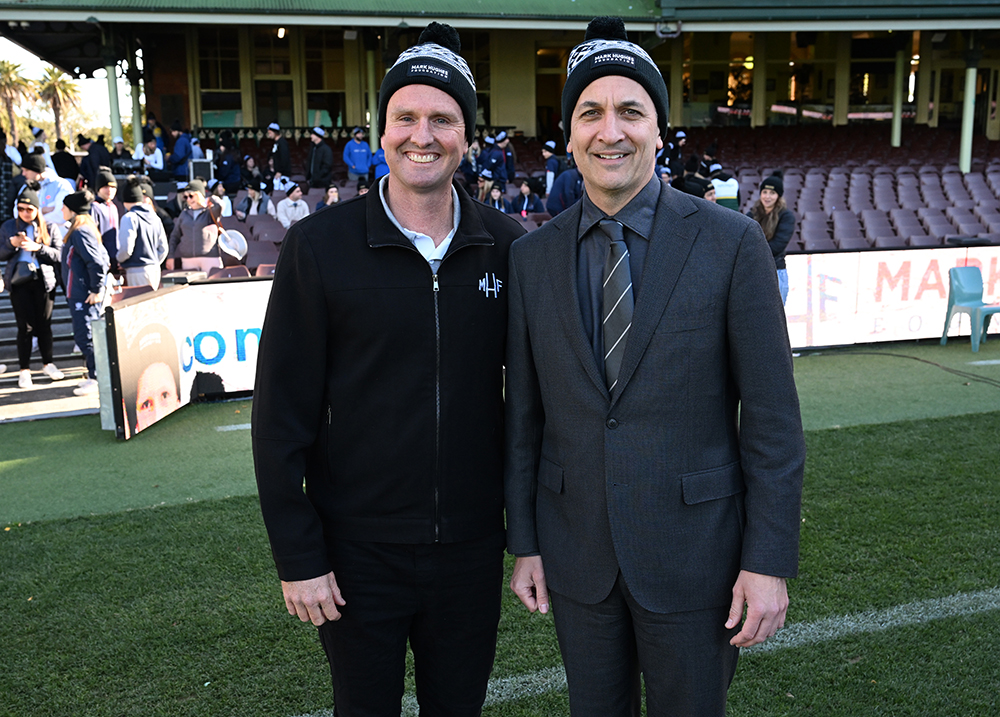 Cleary's big call
Ivan Cleary had always pencilled in a plan to rest his Origin players for last week's clash against Newcastle. But it was only cemented in when the Cowboys secured a Golden Point victory over his young fill-ins a fortnight ago.
Cleary was desperate to give those players a shot at turning it around, particularly given the team has a bye before the next Origin encounter, and was confident they'd get the job done – especially at home. It would have given those youngsters, some of whom could be called upon later in the season in much bigger games, plenty of confidence.
Cleary was criticised in some corners for resting players but there's no doubt he's playing the long game as the potential for a three-peat becomes more real.
Spotted
Co-captains Nathan Cleary and Isaah Yeo running a keen eye over Penrith's preparations for last Saturday's clash against Newcastle.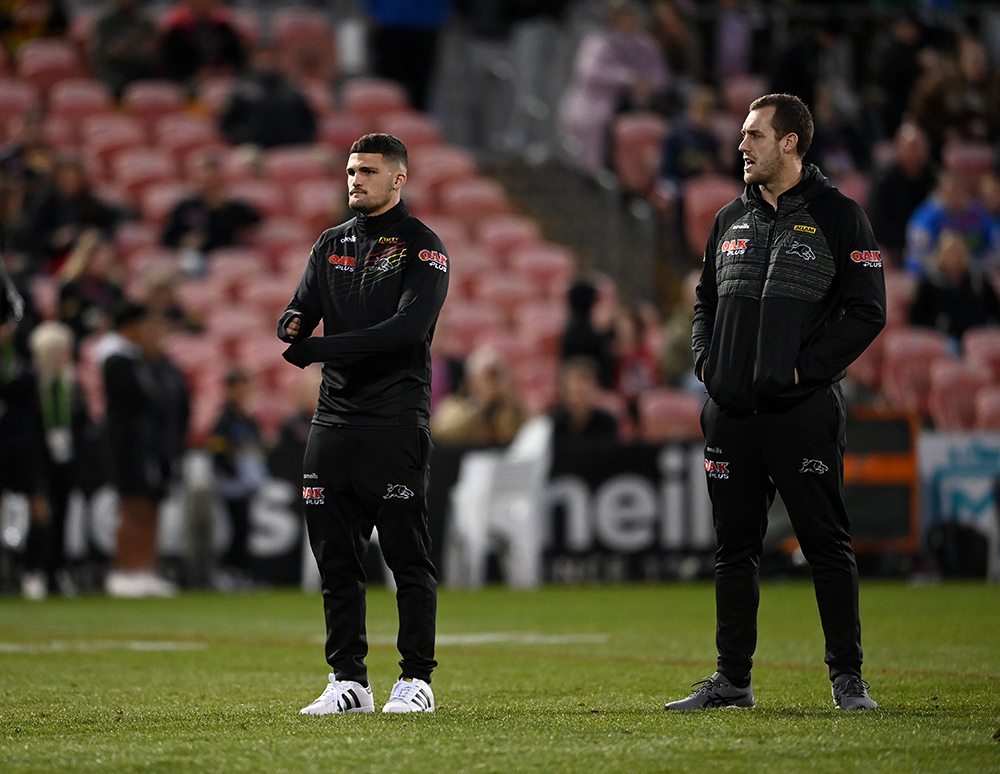 Tim's second retirement
A former Panther has called it a day. Tim Armistead has drawn his working life to a close and will now put his feet up and enjoy more time with his family. As a player, Armistead made 11 top grade appearances with the Panthers in the late 1970s.
Beware the double standard
When Latrell Mitchell was allegedly racially abused at BlueBet Stadium by a fan earlier this year, the entire rugby league community and media rallied behind him. There were even calls for the young supporter to be banned for life.
Jarome Luai was last week subjected to death threats, and it's been intriguing to see the comparative response. Sure, Luai's Instagram post in response was poorly thought out, but it shouldn't be used to water down what sparked it. Veteran journalist Phil 'Buzz' Rothfield even suggested Luai should have simply responded by reporting the threats to "security". What a bizarre comment.
Luai attracts plenty of haters and his style isn't for everybody. It'll even get him in trouble from time to time, as last week's Instagram post proved. But the amount of hate he cops is extraordinary and unwarranted, and the media should call it out just as they did for Mitchell.
Good Samaritan
Well done to the Panthers fan who paid for a teenager's food at the kiosk at BlueBet Stadium last weekend. The teen's payment app wouldn't work and he was starting to panic – fortunately the fellow Panthers fan came to the rescue and paid for the food.
Keeping it in the family
Panthers halfback Nathan Cleary has purchased the riverside home he spent much of his teenage years growing up in from his parents, Ivan and Bec. The Emu Plains property recently traded hands between the Clearys for $1.7 million.
Share your goss
I don't keep secrets, but I do protect my sources. If you've got some news to share, send an email to [email protected].