With the weather having well and truly cooled down, and the cost of living at an all-time high, more and more people are struggling to make ends meet.
But, with the help of the local business community, Mama Lana's Community Foundation is doing all they can to make a difference.
In an effort to move the Foundation into a permanent space, Michelle Grice created the Turn The Tables project, which sees local businesses become Turn The Tables Partners and contribute $1000 per year, with a commitment of three years – though many opt to donate more.
According to Grice, this has been imperative in being able to commit to a lease, whilst creating connections within the community.
"It's been a great way of getting businesses involved, because it ends up equating to $20 a week, so it's not a massive commitment, but it covers our rent," she said.
Current Turn The Tables partners include Wiseberry Penrith, BTW Communications, Bega Dairy and Penrith Early Learning Centre.
This year in particular, these funds have been needed more than ever, with record numbers of people coming in for help.
"It definitely ramps up in winter, although at the moment it's ramped up just because cost of living has gone through the roof," she said.
"When we first started out, we were doing somewhere between 50 and 80 meals per night, and now we are averaging 350 meals per night, and that's gone up even since pre-COVID."
What's changed is that volunteers are starting to see new people all the time – and it's not who you might expect.
"We deal with homeless and disadvantaged, so it's not all rough sleepers, and people sleeping in tents – it's also people who have a job and just can't make ends meet on their job," she said.
"It's getting quite sad to see just how many people are saying 'I just can't make it'."
Grice assures that their team has no judgement, but may need a little more help moving forward.
"Almost daily, we are giving out blankets, sleeping bags, swags and jackets, so that's a big need all the way through winter. We put out a call recently for sleeping bags, and I believe we may have gone through all of that already," she said.
Although they have enough volunteers for their meal service, it's drivers that they're lacking.
"We've got a couple of volunteers who drive our vans through the day to pick up food from various places, so if there's anyone who's got some time in the day to drive a mini-van, we definitely need that at the moment!" Grice said.
Businesses wanting to be a Turn The Tables Partner, or anyone else wanting to find out more, can visit turnthetables.org.au for more information.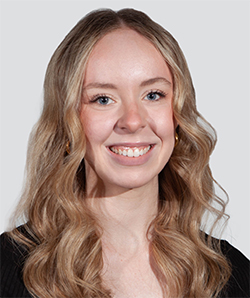 Cassidy Pearce is a news and entertainment journalist with The Western Weekender. A graduate of the University of Technology Sydney, she has previously worked with Good Morning Macarthur and joined the Weekender in 2022.