New research performed at Nepean Hospital is revealing promising results for women who may develop gestational diabetes, with findings projected to result in better health outcomes and fewer complications overall.
Gestational diabetes is diabetes diagnosed for the first time during pregnancy, with high blood sugar levels potentially impacting both the pregnancy and the baby's health.
Typically, gestational diabetes is tested for with an oral glucose tolerance test at 24 to 28 weeks gestation, and is diagnosed after gaining an understanding of how a parent's body is processing glucose by measuring their blood sugar levels before and after the consumption of a sugary drink.
However, a recent international study led by Western Sydney University has found promising results after exploring the effectiveness of early treatment for individuals at a high risk of developing the disease.
The study, which saw 802 women have their pregnancies assessed at hospitals in Australia, Sweden, Austria and India, compared the outcomes of women who initiated a treatment time earlier than 20 weeks, to those who were treated at the regular recommended treatment time.
Nepean Hospital Head of Department for Endocrinology, and Associate Professor at the Nepean Clinical School for the University of Sydney, Dr Emily Hibbert, was one of the lead researchers of the study, and said that the results have been overwhelmingly positive.
"We're always aiming to improve the quality of life for both mother and child during pregnancy and birth," she said.
"The study shows that earlier treatment is leading to better health outcomes for everyone involved."
According to Hibbert, the promising study showed that at birth, babies whose parents had an earlier intervention for gestational diabetes were less likely to require specialty care in the hospital, and were also less likely to have complications such as respiratory distress or broken bones.
Significant benefits for new mothers were also reported.
"Earlier treatment led to over one in 20 babies being born less likely having a severe complication such as nerve damage, damaged bones, or becoming stuck in the mother's birth canal. Further, babies who may have experienced breathing difficulties were halved," Hibbert said.
"Mothers also benefited as babies that were delivered had less fat.
"Over 75 per cent of the women treated early avoided complications such as a severe perineal injury."
Further research is currently underway to confirm evidence from the trial, and analyse exactly how early women should be tested for gestational diabetes during their pregnancy.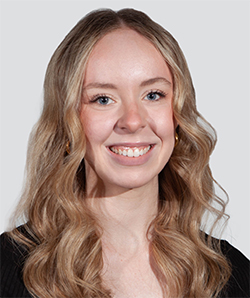 Cassidy Pearce is a news and entertainment journalist with The Western Weekender. A graduate of the University of Technology Sydney, she has previously worked with Good Morning Macarthur and joined the Weekender in 2022.