With Dry July kicking off this weekend, thousands of people will be accepting the challenge to go alcohol free for the month, in hopes of raising funds for people affected by cancer.
Luckily, with an abundance of lively restaurants and bars in the area, participants won't have to survive on water exclusively, as many boast lengthy menus of delicious mocktails.
According to Lucky Rajput from Masala Kitchen in Penrith, their non-alcoholic drinks section has always been chock-a-block. However, with the trend of non-alcoholic options only growing, last month's expanded menu has given new and returning customers even more options to choose from.
"We have a big Indian following, and they're not big drinkers, especially the ladies, so we had to have options for them," he said.
"Now, we've released a new menu with a soda section, which is all non-alcoholic. We want everyone to be able to enjoy a drink, even without alcohol."
These sweet and cirtusy Indian sodas are just the beginning, with the restaurant using their famous gin bar to its advantage by creating a 'designated driver' option.
"It tastes exactly the same, just with no alcohol," he said.
"You can pick any garnishing that you could usually get with a gin and tonic, and then we just use non-alcoholic gin, so nobody misses out."
This Dry July, Rajput says Masala Kitchen is the perfect option for anyone wanting to enjoy drinks and a meal with friends, with or without alcohol.
"You don't have to compromise anything during Dry July," he said.
"You can still enjoy all the drinks with your food – spicy food goes very well with the sodas, and the non-alcoholic gin."
But, the options don't stop there, with venues all over the LGA hopping on the bandwagon, and making the perfect lunch date or night out accessible for everyone.
If you find yourself over in Thornton, head to the estate's newest venue Revolver Lounge. The restaurant, which serves Mediterranean cuisine for breakfast, lunch and dinner most days of the week, encourages patrons to treat themselves to a drink off their extensive mocktail menu.
High Street venue Mr Watkins also has a few options in store, including their 'Almost Watkins Appletini', 'No-Jito' and a few non-alcoholic beers and ciders.
Around the corner on Lawson Street, Okami Japanese Restaurant has the opposite mindset, offering up three delicious mocktails with the option to add spirits if desired.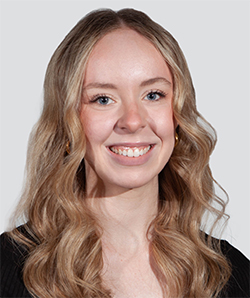 Cassidy Pearce is a news and entertainment journalist with The Western Weekender. A graduate of the University of Technology Sydney, she has previously worked with Good Morning Macarthur and joined the Weekender in 2022.