Penrith City Council has formally paid tribute to Margaret Fowler, who passed away in March.
A Mayoral Minute was presented at Monday night's Ordinary Meeting to recognise the life of Fowler, best known for running the Wallacia Post Office for many decades.
She is the wife of former Penrith Mayor and current Councillor, Ross Fowler.
"A Silverdale resident, Margaret was the familiar, smiling face at Wallacia Post Office for decades before she retired in 2015. The quaint, village-style post office was held by the Fowler family for more than a century. The milestone was marked with a community celebration in April 2008, when Margaret received a framed image of the Fowler Post Masters from Council," The Mayoral Minute read by Mayor Tricia Hitchen said.
"A keen historian, Margaret was part of the Penrith Historical Society. She researched Penrith's past during her studies and in 2018 she published Patronage and Opportunity: A snapshot of five postmistresses at Penrith and St Marys in the 19th century. In her words, the post office was an integral part of the social fabric of a community – and Margaret embodied that through her commitment to the role.
"Margaret served as a member of the St Paul's Grammar School board for 23 years. Current and past staff members have referred to Margaret as a visionary who was passionate about progress; she was instrumental in the school's adoption of the International Baccalaureate (IB) Middle Years and Primary School Programmes.
"Among her many local endeavours, Margaret was a nurse, a real estate agent, and co-founder of the Warragamba Silverdale Neighbourhood Centre, where she provided practical support for young mothers in the community. She was also an active member of her local parish, working tirelessly to secure the land and advocate for the building of a new Anglican church in Silverdale, Grace West, which was opened in January 2022.
"On behalf of Council, I thank Margaret for her service to this community and I pass on my deepest sympathies to our Councillor colleague and Margaret's husband, Ross Fowler OAM, as well as their beloved children and grandchildren."
A number of Councillors paid tribute to Fowler, including Labor's John Thain, who became emotional when recalling his memories.
"Margaret had a great deal of warmth. She was a lovely person, great conversation and great company," he said.
"She wasn't backwards in coming forwards. She always let you know what she thought, in the nicest manner possible."
Liberal Councillor Bernard Bratusa recalled his conversations with Fowler during his time as Editor of The Western Weekender.
"I met Margaret courtesy of my role at The Western Weekender and developed a friendship with the family," he said.
"The odd column I may have written in the paper – she told me a few times she didn't necessarily agree with my comments.
"Margaret was very much Penrith, and I always like to remind myself and anyone we meet about Penrith. We are a big little town and Margaret always made me feel part of the family and was always welcoming."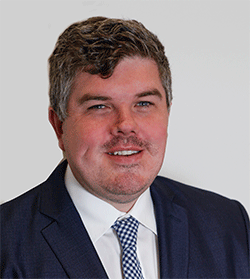 Troy Dodds is the Weekender's Managing Editor and Breaking News Reporter. He has more than 20 years experience as a journalist, working with some of Australia's leading media organisations. In 2023, he was named Editor of the Year at the Mumbrella Publish Awards.