Known for her powerhouse vocals, seeing Adele live is no doubt on the bucket list of many. Luckily, the next best thing is heading to Penrith this July – and she has more in common with the superstar than you might think.
In between nights performing the national anthem at the Australia v West Indies Cricket Test, supporting Thirsty Merc on the West Australian leg of their tour, and performing the post-game entertainment for the State of Origin, Gemma Luxton has spent the last few years delivering sold-out performances of her Adele Tribute Show.
According to Luxton, the idea came about during a difficult time in her personal life.
"I was going through a bit of a change at the time, I'd just separated from my husband, and I guess I'd always loved singing Adele – it was one of my favourite things to do – and my agent just messaged me and said 'Hey, how would you feel about fronting an Adele tribute?'," she said.
"I remember releasing a video not long after that, that went viral, and it just exploded from there."
After experiencing great success in her hometown in Perth, Luxton was excited to travel again post-COVID, opting to take her show Australia-wide.
But, extra shows has meant she's had to spend even more time ensuring her vocals are up to par.
"I have a gruelling routine. My warm-ups are ridiculous, and before shows I'll spend hours and weeks working on it just to make sure those vocals are right, and they're done with honour to her performance," she said.
"They're definitely not easy songs to sing, and I feel like as a vocalist you have to do them justice, and you have to work hard on them, because she is such an incredible singer, and an iconic singer of our generation."
With a number of connections to Adele through her divorce and recent weight loss, Luxton has emotional ties to her music in the same way that the singer does, creating another level of authenticity.
"I try and give as much to the performance of her, but also with a part of myself as well," she said.
"Adele and I are very similar in that we've both been through divorce, and been through that heartache, so that's always going to come through the performance for me, because that's a main theme throughout her songs as well.
"It's not something that I put on, it's just something that happens because of the emotion and because of the similarities in our lives."
It's because of this that performances of hits such as 'Turning Tables', 'I Can't Make You Love Me' and 'Easy On Me' garner a "more real" performance from Luxton. But, it's that which she believes makes her shows so special.
"I think I've found that vulnerability to be the hardest part of doing the tribute, especially to begin with, because I was in the middle of my divorce, and it's an emotional time as it is, let alone singing songs about it," Luxton said.
"But, what I've found is, people feel it more, and people enjoy it more if you don't put on a fake persona. It creates this beautiful friendship with the audience – I always say 'I don't know you now, but at the end of this, we're going to be besties, because I'll have shared so much with you'."
Rolling in the Deep: Adele Tribute will be on at the EVAN Theatre at Panthers on Friday, July 14 at 8pm. Tickets are $40. For more information or to book, visit penrith.panthers.com.au.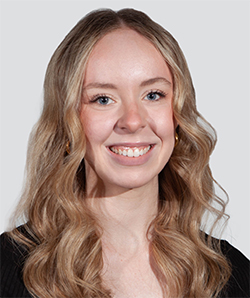 Cassidy Pearce is a news and entertainment journalist with The Western Weekender. A graduate of the University of Technology Sydney, she has previously worked with Good Morning Macarthur and joined the Weekender in 2022.