This weekend, local churches in Penrith will be coming together for The Main Event with the goal of sharing the message of hope, value and purpose with the local community.
Kim Horan is part of One Church, which has been organising the important event. Though she notes that similar events have been held previously, there hasn't been a collaboration like this locally in over 20 years, with The Main Event set to spread hope throughout the city.
"It means having a place that people might come to when they might not normally go to church to see what it's about," she said.
"We're really trying to reach people with that message of hope, and the message of value and purpose, and to bring that good news out that there is something more."
The event, which will kick off on Friday, May 5, consists of six days of worship, praise and music. One of Australia's leading evangelists, Tim Hall, along with his wife Jacque, will also be bringing their forthright and anointed preaching to the event in hopes of adding to the millions they have impacted.
"Often, what seems to happen at these events is that people get a fresh revelation about God," Horan said.
"There's often prayer at the end of it, and there has been a history of events like this where people do report that they've been healed."
Most importantly, Horan said the event, which will be held at the Penrith Paceway, is all about the coming together of churches to reach the community and invest in local people regardless of the stage they are at in their lives.
"It's right in the centre of town, people will be able to see it and hopefully people get curious, and people who need to connect and want to explore faith can come and check it out," she said.
Visit themaineventpenrith.com.au.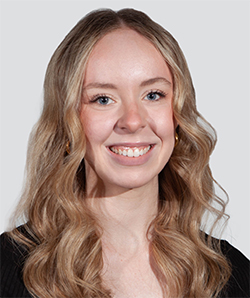 Cassidy Pearce is a news and entertainment journalist with The Western Weekender. A graduate of the University of Technology Sydney, she has previously worked with Good Morning Macarthur and joined the Weekender in 2022.