A man who pulled a knife and threatened "a complete stranger" outside a St Marys shopping centre has been sentenced to six months imprisonment.
Reuben Tatz, 23, of Werrington, fronted Penrith Local Court via video link on Thursday, May 18, charged with 'stalk/intimidate intending to cause fear of physical or mental harm', 'contravene prohibition or restriction in an apprehended domestic violence order (ADVO)' and 'custody of knife in public place'.
According to a lengthy set of facts tendered to the court, the offending took place around 7.30pm on March 20, 2023.
The victim was walking to her car after using the Return and Earn can recycling system outside St Marys Village when Tatz began yelling "come on c**ts I'll take all of you".
He then removed his jumper and produced a knife from the back of his pants, which he began waving around.
A short time later, the victim called Triple Zero and police found Tatz outside St Marys Band Club where they conducted a search.
When questioned in relation to the allegations, Tatz told police words similar to "I did not have no knife, I didn't even come from there".
Tatz was arrested and conveyed to Penrith Police Station where he was taken into custody.
He was also sentenced in relation to a knife offence from 2022 and for breaching his ADVO in December 2021.
The court heard that Tatz has a drug dependency issue and a history of violent offending.
At the time of the incident, he was also subject to a community corrections order.
In sentencing Magistrate Fiona Toose was frank, saying Tatz threatened a "complete stranger" and pulled out a knife.
"Drugs may explain your behaviour but it certainly doesn't excuse it," she said.
His community corrections order was revoked and he was sentenced to six months imprisonment backdated to March 2023.
Tatz will be released in September.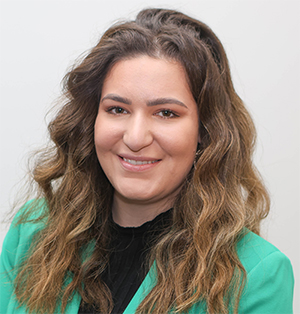 Formerly with the ABC, Makayla is a graduate of Western Sydney University. She covers a variety of news topics for the Weekender, including courts.