Panthers winger Brian To'o continues to remain his positive and upbeat self, despite Penrith staring down the barrel of three consecutive defeats.
The defending Premiers are in unfamiliar territory, having not dropped three games in a row since the dreaded 2019 season.
Speaking with Extra Time, To'o said it's been a challenging few weeks with outcomes being decided in the dying stages of games.
"It's been a tough couple of games lately, coming down to the wire. A couple of them we've been lucky and a couple of them we've pulled up short," he said.
"It's just about finding that groove again. I know our team will come together as a group and as a club and we'll definitely come back stronger."
To'o said last week's four-point loss to the Wests Tigers in Bathurst was "disappointing" and the side were playing "frustrated" throughout the dire affair.
"It was one of those games where we were playing with frustration, things didn't really come our way and we obviously didn't nail a couple of things that we wanted to do and the Tigers played their best game," he said.
Asked what might be the issue to Penrith's clunky form of late, To'o said the club is still searching for answers.
"I'm not too sure, we're still trying to find the answer," he said.
"It's just a matter of taking it week by week. We'll definitely turn up for each other week in, week out, it's just trying to find that balance.
"Obviously it's a new year and not everything is going to be the same; we're still trying to find that groove and hopefully we get it back soon."
Pressed further, the NSW Blues star shut down suggestions a World Cup hangover or lack of pre-season were perhaps reasons for Penrith's slow start.
"Nah not really… I don't feel like that's affected us," To'o said.
"I still feel like we have a lot to improve on. There's definitely lessons we can take out of those games and certainly mistakes we can fix – we just have to keep moving forward."
Meanwhile, To'o has shed light on his recent on-field accessory, his headgear.
Earlier this season, To'o began wearing the headgear after going without for the first 70-odd games of his NRL career. An inspiration to younger players, To'o said he wears a headgear now for a very simple reason.
"It's more of a safety-first thing," he revealed.
"At first I was taking the piss out of Critta (Stephen Crichton), but then I thought this will actually help me – safety first, kids."
To'o plans to keep wearing his headgear for the foreseeable future, but he hopes commentators will stop confusing him with Crichton soon.
"Heaps of people are calling me Stephen now, he's not that short," To'o laughed.
"I'll stick with it. It's important to look after your head. To me, it's more for safety precaution and a bit of taking the piss out of Critta."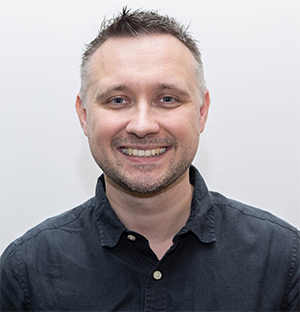 Nathan Taylor is the Weekender's Deputy Editor and Senior Sports Writer. He also compiles the weekly Chatter on the Box TV column. Nathan is an award-winning journalist, who has worked at the Weekender for a decade.