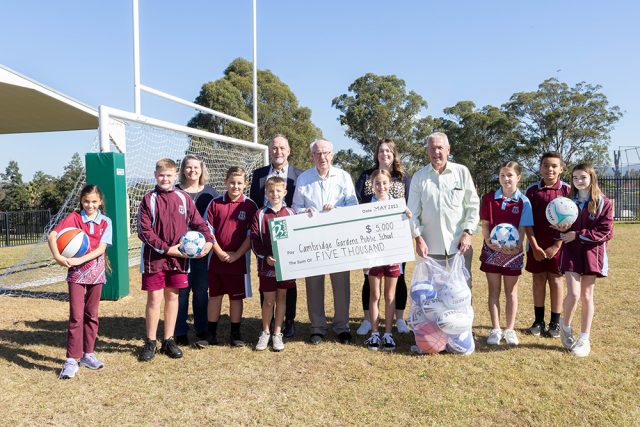 St Marys Rugby League Club is kicking goals when it comes to giving back to the community.
The club recently donated $5,000 to Cambridge Gardens Public School to help it install two multipurpose goal posts.
Cambridge Gardens Public School P&C President Stacey Rhodes and Vice President Belinda Adams were some of the school members who facilitated raising half of the cost before Saints contributed the remaining half to make a total of $10,000.
"We wouldn't have been able to achieve this with fundraising just from the P&C on our own," Adams told the Weekender.
"It would have taken us a very long time so we are grateful that St Marys Leagues provides grants to local community schools so we were able to get it up and running, and the kids playing with it much quicker than we could have got it installed."
With a son in Year 6 and children in younger grades, Adams said she was pleased that it will provide entertainment and encourage movement for the students for years to come.
"The teachers and parents are always encouraging the kids to be involved in team sports and take part in physical activity, and rugby league and soccer are quite popular in the playground," she said.
"Currently, there are games going left, right and centre, so the school is very excited to be able to have structured games with everyone playing."
Members of the Saints Board of Directors, President Warren Smith and Director John Burns visited the school last week to see some students use the goals for the first time.
"The request came into the club and I'm all for helping schools all around the place, so I put it to the Board, and they agreed," Smith said.
"We do a lot of things that the schools need, and it is great to see that they appreciate what we have given them, and we would love to help them again in the future if they need it."
Smith said the club loves supporting a wide range of charitable, community and sporting organisations through grants.
"I think we have over 20 or 30 schools in the Blacktown to Penrith District that we supply jerseys for, and we sponsor rugby league, soccer, netball, wheelchair rugby league and other sports," Smith said.
"We give back a lot more than the government says we have to but that's what we are there for and it's just great to see it going back into the community."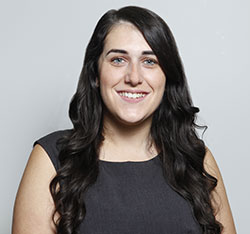 A graduate of Western Sydney University, Emily covers Local, State and Federal politics for the Weekender, as well as crime and general news.