This June, one of the biggest beer festivals in the world is returning to Sydney, and some of Penrith's best are set to stand out from the crowd with their crazy creations.
With new breweries popping up left and right, it's no secret that Penrith has become a hub for all things craft beer. It's because of this that as the GABS Craft Beer & Cider Festival sets up to return to Sydney, after kicking off in Melbourne later this month, some of our local breweries are just as busy preparing for the big weekend.
Rusty Penny Brewing made their first appearance at the festival in 2022, serving up jelly cups at their stall, which co-owner Mark Lyons admits was "pretty fun, but a nightmare to actually do".
This year, they'll be stepping it up by launching their Lucky Charms Cereal Milk Stout at the event, which will be a festival exclusive.
"It's inspired by the American cereal, Lucky Charms, with the leprechaun on the front and the marshmallow lollies in the cereal," he said.
"We threw a whole heap of that in the beer when making it, and added that to the brewing process."
Admitting that it's quite different to anything they've created before, Lyons said the beer tastes just like a marshmallow, and he can't wait to get it into people's hands at the festival.
"It'll be fun to see what people think when they give it a taste," he said.
"I hope everyone loves it as much as we do!"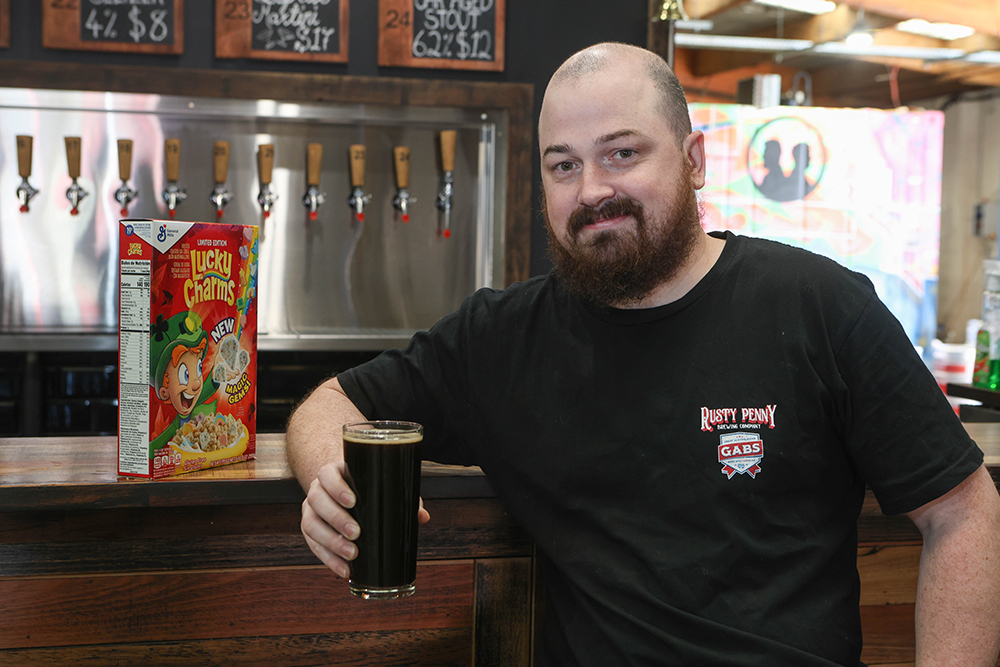 Having only opened in Penrith last August, Squinters Brewing Co will be heading to GABS for the first time this year, after attending since the event first started.
"It's always been a bit of a dream for the four of us that own Squinters to one day be on the other side of the bar, and this is our first chance," co-owner Mat Goss said.
Squinters will also be in the container bar this year, and will be launching Tha Thiccness Version 2 as their festival exclusive beer – described as being 'dosed with lactose, oats and new world hops'.
"It's a style that's been really popular on tap and in package already here, and we've turned it up to 11," he said.
"The festival allows us to be a little bit more creative, and push the boundaries a little bit more."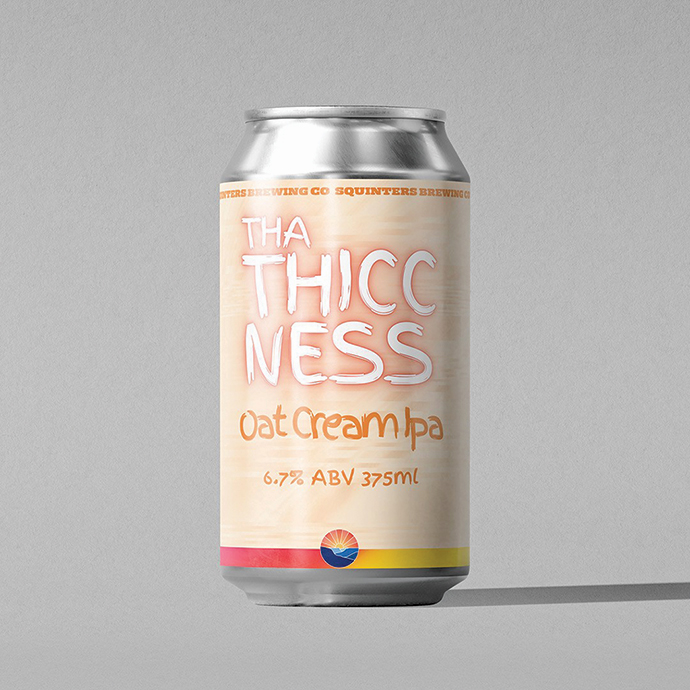 In addition to having some of the best beers in the world all in one place, it's clear the GABS Craft Beer & Cider Festival is known as Disneyland for beer lovers for a reason, complete with street food, roving bands, a silent disco, free games and fun activations.
Plus, if you're not too keen on craft beer, the Yellow Tail Wine Bar, Archie Rose cocktail bar and range of seltzer, ciders and non-alc beer options available will have you covered.
The GABS Craft Beer & Cider Festival will be on at the ICC in Darling Harbour on Friday, June 2 and Saturday, June 3.
For more information, visit gabsfestival.com.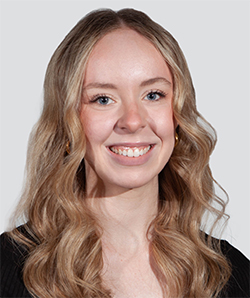 Cassidy Pearce is a news and entertainment journalist with The Western Weekender. A graduate of the University of Technology Sydney, she has previously worked with Good Morning Macarthur and joined the Weekender in 2022.