Penrith RSL Pipes and Drums President Tim Badger said before joining the group he used to be able to fit his musical experience in his little finger.
The band is now looking for new members who don't necessarily need to have musical skills but need to have a strong sense of community spirit.
"We started around four years ago at Smithfield, but we stopped because of COVID and re-established ourselves in Penrith close to a year ago because a lot of the members were from out this way," Badger said.
"We became an RSL sub-club earlier this year and we have members of the general public in it as well as veterans involved as it is another way to help them with their mental health or PTSD as it gives them something to focus on."
With 27 members, the group is looking to expand to perform at different events and competitions.
"The primary obligation and function of the Penrith RSL Pipes and Drums is to provide a professional and competent band for community and Penrith RSL events in an inclusive environment," he said.
"We are involved in Remembrance and ANZAC Day services. We were one of 28 pipe bands invited to play at the Bundanoon Highland Gathering and at the end of the month we are one of eight bands invited to play at the Berry Celtic Festival."
Open to all ages and experience, the band meets weekly at Penrith RSL Club.
"We have school kids and cadets right up to older people and veterans, and we practice from 7pm on Mondays for beginners," he said.
"On Wednesdays we pull out the pipes and drums for those who are a little bit more experienced for about an hour, but we don't force time limits if people can't stay the whole time on either night."
Trying to maintain a fun and friendly atmosphere, Badger said there is no pressure.
"Our Pipe Major Andrew Iverson is one of the best and performed at the Edinburgh Military Tattoo and all of our instructors have a very special way of teaching anyone, but you go at your own pace," he said.
"If you can't come to a practice or take part in an event, that is fine. It is a one-off fee of $50 and you have to buy a shirt for $40, so it doesn't cost too much money."
Badger has a goal for the band and any future members who join to work towards.
"A lot of us are still in training but we have come a long way in the last six to 12 months and I hope we get some people who can play and others we can teach," he said.
"The ultimate goal would be to be invited to perform at the Edinburgh Military Tattoo as a consolidated band with mass pipes and drums in the next five years to represent the Penrith district."
If you are interested in expanding your musical experience, head online and visit www.penrithrslpipesanddrums.net or call 0432 949 577.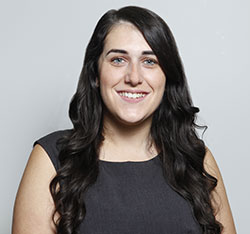 A graduate of Western Sydney University, Emily covers Local, State and Federal politics for the Weekender, as well as crime and general news.