While playoffs might seem like a distant dream for the Panthers in the NBL1 East Men's competition this season, Penrith are hoping to wreak some havoc with teams in contention for a spot in the post-season.
In their debut year competing in the state's premier basketball league, Penrith are currently sitting in 13th spot at the halfway point of the season with a three win and eight loss record.
While there's a very slim chance they can still reach the playoffs themselves if they win most of their games during the second half of the season, Penrith also have their eye on being the disruptor to other teams' chances of playing Finals basketball.
Speaking with the Weekender, Penrith coach Jarrod Moore said his side have their "hearts set on being the heartbreakers".
"Our hopes are to be the team that creates the upset to get these playoff contending teams out of playoff contention," he said.
"We really want to upset some teams and go into every fight as the underdog – be the David out of every Goliath."
The coach admits he's also keen to use the rest of the 2023 campaign as a lesson for future seasons.
"For the remainder of the season, we also want to focus on getting the guys better to come back next year even stronger," he said.
"We want to use the remaining games as a learning tool and opportunity to improve."
It's been a challenging debut season for Penrith in their first year in the NBL1 East.
Despite having an experienced coach in Moore at the helm, the relatively young side is still finding its feet competing against players with loads of experience in Australia and overseas.
"A lot of our guys haven't played this level before and they are going up against some college and NBL quality players," Moore said.
"We're also very young and we're not the tallest team in the division, in-fact, we're probably the shortest, but that hasn't stopped us from playing above our weight.
"The guys have been representing the community with five stars out of five.
"Every game that we play we know we have our backs against the wall but giving up is not an option for our team."
Following several blowouts to start the season, including a 73-point loss to the Centre of Excellence, it took Penrith until Round 6 before they tasted their first victory of the year against Manly.
Since then, they've rattled off three wins in four weeks and are looking better and better with every game they play.
"I'm really proud of them for what they are doing so far," Moore said.
"Some of the scorelines may not portray that, but they know there's lots of learning to do and we're just trying to take it each day that goes by. I'm loving it."
Penrith will take on Manly Warringah this Saturday night at the Penrith Valley Regional Sports Centre.
Tip-off is at 7.30pm.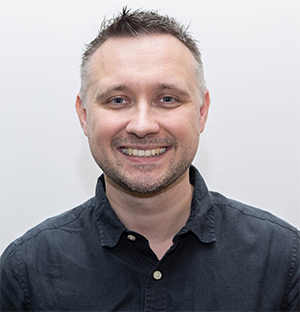 Nathan Taylor is the Weekender's Deputy Editor and Senior Sports Writer. He also compiles the weekly Chatter on the Box TV column. Nathan is an award-winning journalist, who has worked at the Weekender for a decade.