A new video campaign from the Cancer Institute NSW has spurred additional reminders from skin cancer experts to protect yourself and book in for regular skin checks.
The new hard-hitting 'Change Your Routine' video campaign specifically targets outdoor workers, with these types of jobs exposing employees to three times more UV radiation than indoor workers.
In particular, the video warns of the dangers of skin cancer, and includes accompanying resources modelling how, when and where these workers and employers can protect their skin at work.
Professor Tracey O'Brien, Chief Cancer Officer for NSW and CEO of Cancer Institute NSW emphasises the importance of focusing on this demographic.
"95 per cent of melanoma and 99 per cent of non-melanoma skin cancers are caused by overexposure to UV radiation from the sun and for those working in agriculture, construction, roads and our backyards, the risk of developing skin cancer is even greater," she said.
"Fortunately, most skin cancers can be prevented if we follow the advice that has been drummed into us for decades – when outdoors, slip on protective clothing, slop on SPF 50+ sunscreen, slap on a wide brimmed hat, seek shade and slide on sunglasses. It can truly save lives."
Two out of three Australians are treated for skin cancer during their lifetime, meaning the country has one of the highest rates of the disease in the world.
Whilst some skin cancers can be cut out, this isn't always possible, with men over 40 years of age two-and-a-half times more likely to die from melanoma than women of the same age.
It's for this reason that getting your skin checked regularly is so important.
Dr Xiaoping Zhang from Medeco Skin Cancer Clinic in Penrith said that getting your skin checked is key to staying healthy, noting that he frequently sees tradies and other outdoor workers coming into the clinic.
"I always suggest that if they've gotten sun exposure, come in for a skin check," he told the Weekender.
"If nothing happens, it's still better to be safe than sorry, and if something does happen, we can detect it early. Early treatment has better results."
According to Dr Zhang, everyone should be going in for a skin check every six months at minimum, with those who see the sun more frequently, and anyone who spots anything out of the ordinary, coming in even more regularly.
"I suggest coming back every six months, but if you find anything, or if a family member finds anything, always come back to see us," he said.
He said changes can often be sudden.
"Some things we will check, and there's been no sun damage, but after one month or two months, it will suddenly change. Maybe they'll go fishing, or go to a soccer match, and something is suddenly triggered, so it is really important to keep coming back," he said.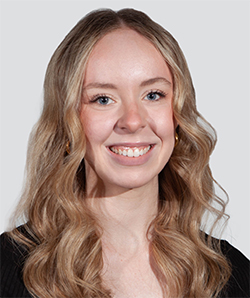 Cassidy Pearce is a news and entertainment journalist with The Western Weekender. A graduate of the University of Technology Sydney, she has previously worked with Good Morning Macarthur and joined the Weekender in 2022.