The centre of Penrith will have more health services with Development Applications (DA) for a medical centre and dental clinic along High Street both being approved by Penrith City Council.
A dilapidated single storey dwelling at 133 High Street will be demolished to make way for a medical centre and car park with works estimated to cost around $700,000.
The 1080 square metre site, which is situated next to the Kradle 2 Krayons childcare centre, will have five consulting rooms, one reception and waiting area, along with a procedure room and a pathology room.
A traffic and parking impact report determined that having five practicing health care professionals means that 15 car spaces are required along with one space for support staff and one for a pathologist.
A total of 17 spaces including an accessible space will be available in the car park with the Statement of Environmental Effects (SEE) deeming it as an "important community facility".
"As professional offices, the likely impact of the development from the perspective of noise and other social and environmental disturbances is likely to be negligible," the SEE said.

"Traffic impacts are likely to minimal, with the proposed development complying with all relevant parking and access requirements."
Further down High Street at number 288, on the corner of High and Evan streets, sits a heritage listed cottage.
A DA worth $937,541 has been approved by Council to alter and add to the building to be used by Wisdom Dental and Denture Clinic (WD&DC), which currently operates in Penrith.
"WD&DC is an existing established local dental practice, having operated from the existing premises in Tindale Street, Penrith, for the past decade and offering a wide range of professional dental and oral health services to the community, with a local and regional clientele," the SEE said.
"WD&DC are seeking to relocate their existing established practice to the subject site, affording an enlarged and 'high exposure' premises to cater for the needs of the growing business."
With the dwelling that was built around 1923 operating until 2019 as a doctor's surgery before being unoccupied, a series of minor restorative works will take place to the structure to improve its design integrity and cosmetic appearance.
A new at-grade car park will be constructed at the rear of the 730-square-metre site and the general hours of operation will be 9am to 5pm on Monday to Friday.
Construction will begin soon.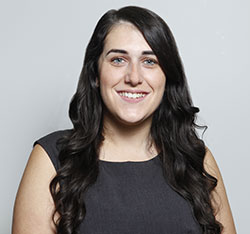 A graduate of Western Sydney University, Emily covers Local, State and Federal politics for the Weekender, as well as crime and general news.