Plans for two new restaurants at the under-construction Glenmore Village development in Glenmore Park have been approved by Penrith City Council.
A Development Application (DA) submitted last year proposed the addition of the restaurants – a cafe/restaurant and a fast food outlet with drive-through facilities.
It's not yet known which eateries will take up the vacant outlets.
"The end users for these tenancies are yet to be determined however a food and beverage offering is considered the most appropriate use of this prominent corner of the site as compared to the prior concepts for the car wash on this corner that was removed from the parent DA for the site," the Statement of Environmental Effects attached to the DA said.
The plan will remove a total of 15 car parking spaces initially proposed as part of the development, resulting in a total of 202 commercial car parking spaces in the ground floor car parking area. The basement car parking area, including 146 commercial car parking spaces, is unchanged as part of this proposed modification.
Glenmore Village will be a mixed-use development, encompassing 8,300sqm of retail and commercial floor space, with 145 luxury residential apartments above the ground-floor centre.
The approval of the new restaurants also included approval for a signage pylon for the site that is approximately 10 metres high that will identify the Glenmore Village Local Centre that will accommodate some key tenant signage zones.
The proposal also nominates some signage areas sitting above the awning elements of the tenancies however any future detail will be subject to a separate application.
Construction on Glenmore Village started more than a year ago. A Woolworths Metro store will be the anchor tenant of the development.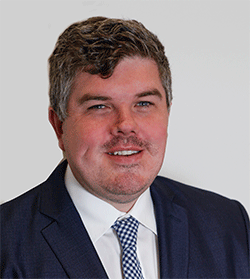 Troy Dodds is the Weekender's Managing Editor and Breaking News Reporter. He has more than 20 years experience as a journalist, working with some of Australia's leading media organisations. In 2023, he was named Editor of the Year at the Mumbrella Publish Awards.