In 2021, 3144 Australians lost their lives to suicide. You wouldn't think that a few push-ups could make a difference, but this month, the team from Lower Mountains Air Conditioning is sure to change your mind.
Starting tomorrow (Thursday, June 1), Lower Mountains Air Conditioning will be taking part in the Push-Up Challenge – Australia's largest fitness-based mental health initiative, which sees individuals and communities committing to do 3144 push ups in just 23 days.
For Team Captain Daniel Wass, the idea to participate came about when he saw the challenge pop up on Facebook.
"I thought it would be a good idea to pull everyone together," he said.
"It's a bit of fun, but it's also about raising some money, and awareness."
13 team members in total will be taking part, including the office staff, said co-owner Anthea Strathdee.
"Even us girls in the office have registered," she said.
"The team is broken up in different parts of the day, so there will only be a few times a week when we're all together."
It's because of this that Strathdee has set up a WhatsApp group to keep everyone updated across the office, and different job sites.
However, Wass said this has also promoted some competitiveness between those who have registered.
"The enthusiasm has been growing, especially because there's a bit of a rivalry going on!" he said.
According to Wass, a benchmark of 20 push-ups has been put in place for each set, with everyone already practicing to ensure the team is ready for day one.
"137 per person, per day is our target," he said.
"Our strategy so far is to warm up and start getting ready to make sure we're prepared physically for it."
For the Lower Mountains Air Conditioning team, there's no limit to where they'll drop and do 20, with awareness another important aspect of the challenge.
"We've been practicing in the office before we leave, at site inspections, at a few customers' houses," he said.
"Sometimes people will watch and ask what we're doing it for, which is good, because then we can tell them what it's for, and what the goal is."
The team have chosen Movember to raise funds for throughout the 23 days. With $410 raised of their $5000 goal before the month has even started, Wass said it's definitely achievable.
"We've all pushed the 137 now, so we're confident we can do it," he said.
To donate, visit bit.ly/3ou3Uqe.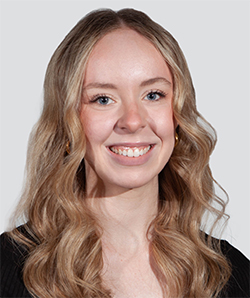 Cassidy Pearce is a news and entertainment journalist with The Western Weekender. A graduate of the University of Technology Sydney, she has previously worked with Good Morning Macarthur and joined the Weekender in 2022.