You could be forgiven for thinking it's 2020 or 2021 again.
Braddock Public School at Cranebrook this week announced a range of COVID-19 measures due to a surge in cases at the school.
In a letter to parents, the school said it would require some students to revert to learning from home until the end of this week, while mask provisions would be implemented until Tuesday, May 16.
Staff and adult visitors will be required to wear masks indoors, while masks are also being recommended for primary students attending face-to-face learning.
"Additional measures will be implemented to further reduce the risk of transmission and therefore indoor gatherings such as assemblies will also be temporarily postponed," the letter said.
It's an intriguing move given isolation restrictions around COVID-19 no longer exist and masks are rarely spotted outside of high risk health settings.
It is understood the NSW Department of Education made the decision to implement the measures.
A Department spokesperson told the Weekender the decision was made after "careful consideration" of the situation.
"The best place for our students is the classroom. We must balance this with the health, safety and wellbeing of students and staff," the spokesperson said.
"After careful consideration, Year 3, 4, 5 and 6 students from Braddock Public School are learning from home … due to a large number of positive COVID-19 cases."
The Weekender understands around 165 students are learning from home, with the rest of the students at school.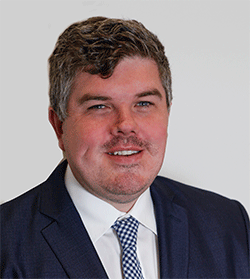 Troy Dodds is the Weekender's Managing Editor and Breaking News Reporter. He has more than 20 years experience as a journalist, working with some of Australia's leading media organisations. In 2023, he was named Editor of the Year at the Mumbrella Publish Awards.