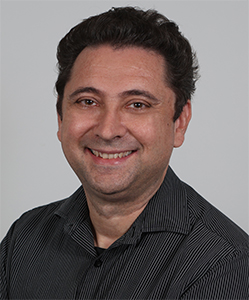 With the State of Origin period almost upon us, the Panthers will once again contribute at least three players, possibly as high as six, depending on how loyal NSW Blues coach Brad Fittler is to his squad from last year.
This player drain at Penrith will be felt more heavily than in past seasons as injuries and losing players via the salary cap, will put tremendous pressure on the Panthers' already stretched player depth.
So, it's time to have a good look at who may be lost to Origin and who will likely take their place in the much vaunted 'next man up' mentality.
'Next man up', of course, refers to when one player can take over for another player seamlessly and the team – as a whole – doesn't greatly suffer.
The players who are all but certainties to be selected are Nathan Cleary, Isaah Yeo and Brian To'o.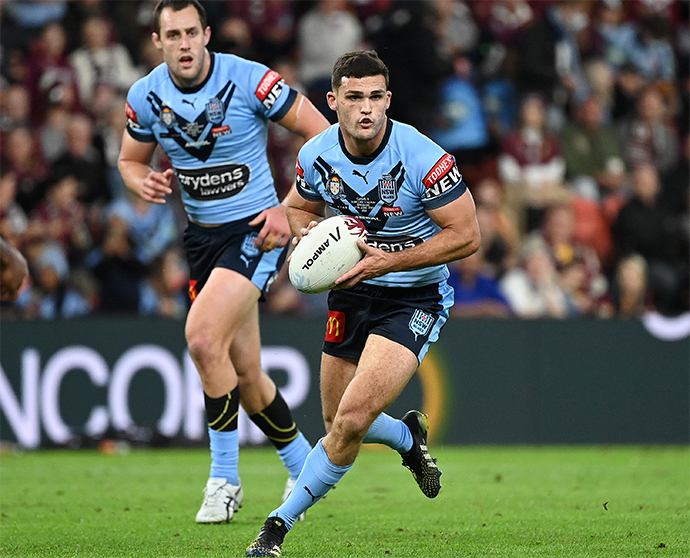 The players who are in line to take their positions are Jack Cogger, Luke Garner and hopefully a returning Izack Tago. Garner most likely won't play lock but he'll be in the pack somewhere to cover for Yeo in the reshuffle.
The next group of players who may get a call-up during the Origin series depending on form are Jarome Luai, Sephen Crichton and Liam Martin.
If fit, Martin is a certainty but there are doubts he'll be ready for Origin I as he continues to rehab his troublesome hamstring.
Luai and Crichton are not in the form they were last season but if Fittler remains loyal and there are injuries to other players, both may get a call-up at some point.
If so, Kurt Falls and Jack Cole remain favourites for the five-eighth role.
Falls filled in for Luai last season while youngster Jack Cole was recently switched to play five-eighth in NSW Cup.
As for Crichton, there are three players in the running for his spot.
Either Tyrone Peachey, who is currently filling in admirably for Tago, Thomas Jenkins, who looks like a real prospect while the bolter could be rising youngster Jesse McLean.
To replace Martin (if selected), Liam Henry and Lindsay Smith are the obvious selections, even though they will both likely start from the bench.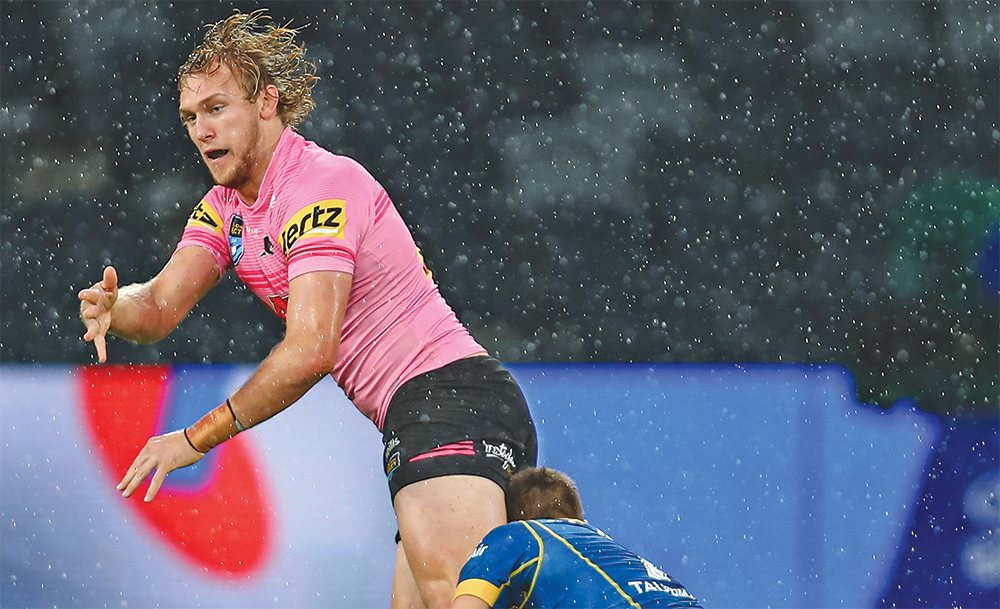 I also wouldn't rule out Chris Smith, Eddie Blacker and Matt Eisenhuth, if he can recover from his shoulder injury in time.
State of Origin is not going to be an easy period for the Panthers to get through. Having lost four games already, coach Cleary knows he doesn't have the luxury of just 'resting players' like he has in past seasons.
Strap yourselves in folks and get ready for an interesting, if not slightly bumpy ride.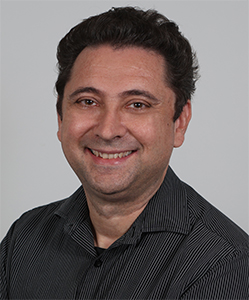 Peter Lang is an experienced sports writer, who has been covering rugby league for several decades.