You wouldn't be alone if, during the pandemic, you picked up a new skill or two, whether it's baking bread, crochet, or how to use Zoom. As it turns out, Jane Barnes was in the same boat, and it's earned her the spotlight in her very musical family.
When the first lockdown began in 2020, The Jane Barnes Band was born from the family's yearning to connect with both people at home, and with one another.
As part of this, it was Jane who wanted to step up her music ability. Luckily, she had some world-class teachers right there with her.
"My brother-in-law Diesel set up a guitar for me that was easy to play, and all the others really encouraged me, and I had lessons either on Zoom, or teaching myself on the Internet," she said.
Singing songs that Jimmy and Jane grew up with, ranging from Dolly Parton to The Beatles, Jane found that the reception they received was more overwhelmingly positive than she could have ever imagined.
"I think all of those classic old songs took people back to their growing up, another generation, another moment in time. We all had time and space to connect with that," she said.
Now, with a few loungeroom and verandah shows under her belt, she's ready to take the show on the road.
It's no secret that the Barnes' love working together, with Jimmy and Mahalia just a few that will be coming along for the ride. But, with Jane finally the name on everyone's lips, she's intrigued to see just how everyone will cope.
"I'm usually the mother of the family. I'm in control of my area and my home. This time, I'll be out there working with them in a field that they are so expert in, and at this stage in my life, it's good to be able to connect and relate to your children in different ways," she said.
"It will be very interesting because both Jimmy and Mahalia are very used to being in control of what goes on on the stage, in their own bands. It will be interesting, the dynamic of things, of performers, and the chatter we'll have when I say, 'Umm hello? Excuse me! This is The Jane Barnes Band!'."
Their show at The Joan is the latest one to be announced, and their final stop on this leg of the tour.
When it comes to the setlist, Jane said audiences should expect the classics, along with a few surprises.
"There will be a basic list that we'll do every night, where Jimmy will do some of his songs, and some Chisel songs, and Mahalia will do a couple of hers," she said.
"We, with The Jane Barnes Band, put out about 500 songs in total, so it's a very difficult process trying to narrow that down. We'll be switching the sets on different nights."
With a more intimate feel than some of their previous shows, Jane is hoping audiences will feel as though they're one of the Barnes'.
"This tour will be a glimpse of what goes on at our dinner parties, or our family and friends' gatherings. We have great food, and then we end up doing music as the night gets later. It really is an extension of our living room," she said.
The Jane Barnes Band will be on at The Joan on Sunday, June 18 at 7pm. Tickets are $99. For more information or to book, visit thejoan.com.au.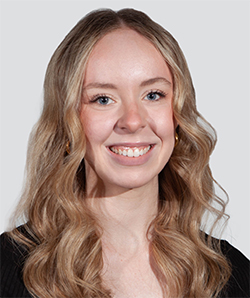 Cassidy Pearce is a news and entertainment journalist with The Western Weekender. A graduate of the University of Technology Sydney, she has previously worked with Good Morning Macarthur and joined the Weekender in 2022.