A Berkshire Park man who threatened to decapitate his mother has been given a community correction order.
The 27-year-old fronted Penrith Local Court via video link on Friday, May 5, charged with 'intentionally or recklessly destroy/damage property domestic violence related', 'stalk or intimidate intending to cause fear of physical or mental harm' and two counts of 'contravene prohibition or restriction in an apprehended domestic violence order'.
According to court documents, the accused was served a final Apprehended Domestic Violence Order (ADVO) in October 2022 after he punched a hole in an internal wall of his mother's home.
Less than 12 months later, he breached the court orders by visiting the victim's home within 12 hours of drinking alcohol or taking illicit drugs.
Before 9am on April 17, an argument ensued between the two parties over the accused's drug use.
According to court documents, his mother asked if he was under the influence of drugs and told him that he would have to leave.
The accused then said, "shut the f**k up or I'll cut your head off and chuck it in the chook pen".
A set of agreed facts state that the victim no longer feels safe in her home and fears the accused may follow through with his threats.
He was granted bail at Penrith Local Court but reoffended less than 48 hours later by returning to his mother's address.
On Friday, the court heard that the accused's history is "permeated by drugs and alcohol".
His lawyer also said his client has been diagnosed with bipolar.
The prosecutor noted the seriousness of domestic violence offences, telling the accused that he'll "end up in jail" if he keeps reoffending.
In sentencing, Magistrate Gregory Moore was frank, telling the accused "you couldn't even comply with your bail for 48 hours".
"Your mother does not deserve to be treated in the manner in which you treated her," he said.
He had his Conditional Release Orders revoked and was given an 18 month Community Correction Order (CCO).
As part of his CCO, he must accept rehabilitation and supervision from Community Corrections at Penrith.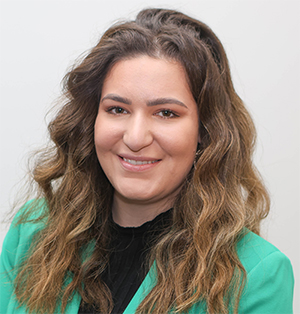 Formerly with the ABC, Makayla is a graduate of Western Sydney University. She covers a variety of news topics for the Weekender, including courts.