The city may be more connected to the west than ever before, but that hasn't stopped a Sydney staycation being the perfect antidote to a mid-year slump.
And if you're looking for somewhere special to spend a weekend, you can't go past Hilton Sydney, which sits perfectly located on George Street in the heart of the Sydney CBD.
Location
The Hilton is located in the heart of the city's shopping and entertainment district, which makes it the perfect base for your weekend in the city.
Whether it's a spot of shopping in Pitt Street Mall or other luxury retail strips, a visit to the Queen Victoria Building or a stroll down to the Harbour or The Rocks, you'd struggle to find a more conveniently located hotel.
Consider this: the QVB is a one minute walk, The Galeries is two minutes way, Sydney Tower is less than three minutes from the lobby and Darling Harbour is a leisurely 15 minute stroll away.
Accommodation
For our recent staycation, we stayed in a King Premium Room, which featured great views of the city and was a spacious room with all your expected amenities.
If you're missing the comforts of your usual routine and set-up, take advantage of the pillow menu – allowing you to have the most comfortable night's sleep you can muster.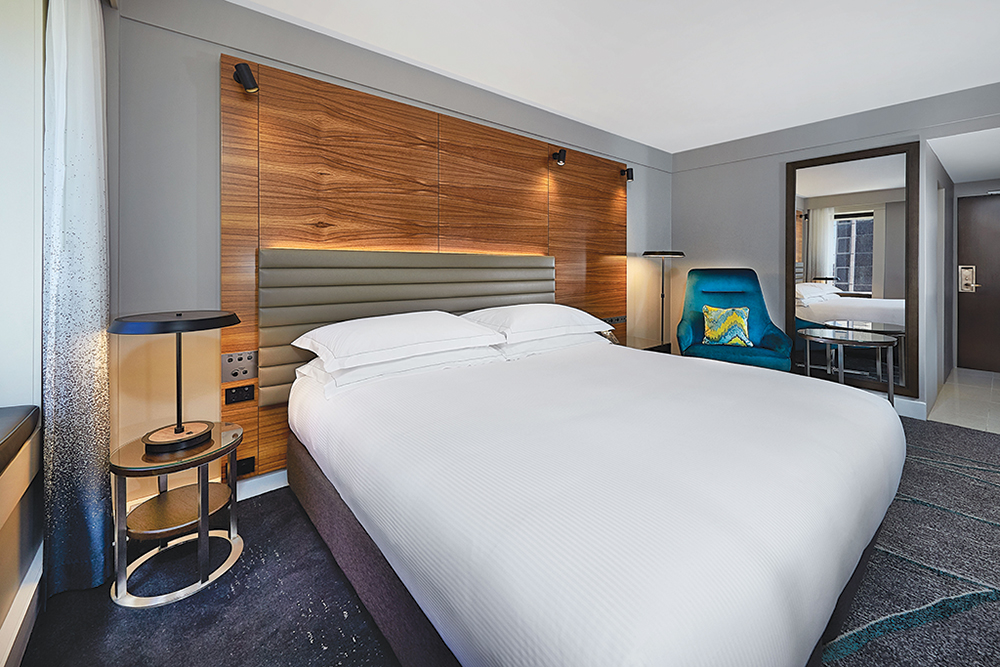 That said, you won't have too much trouble given the supersized, comfortable bed that will ensure a great sleep.
We chose to use valet parking at the hotel, and while it can get a tad expensive to choose this route – it's highly recommended to avoid the stress of sorting out your own parking and then finding your way to the hotel reception. The staff were brilliantly attentive, and the car was back quickly when we needed it at the end of the weekend.
The front desk staff were exceptionally helpful and informative, and once you've taken in the beautiful lobby, a quick elevator ride will have you in the comfort of your room.
The Bars
Alright, let's get serious: the bars at The Hilton will have you questioning any need to explore other drinking locations within the city given everything you need it at your fingertips, or your lips!
Marble Bar (pictured far right), located underground, was built in 1893 and retains an historic feel that screams of beauty as soon as you descend into it.
I love Marble's history – even in more recent years. In 2002, when the old Hilton closed its doors to begin a major renovation, Marble was encased in concrete to preserve its pristine quality, before reopening and becoming the stunning bar it is today.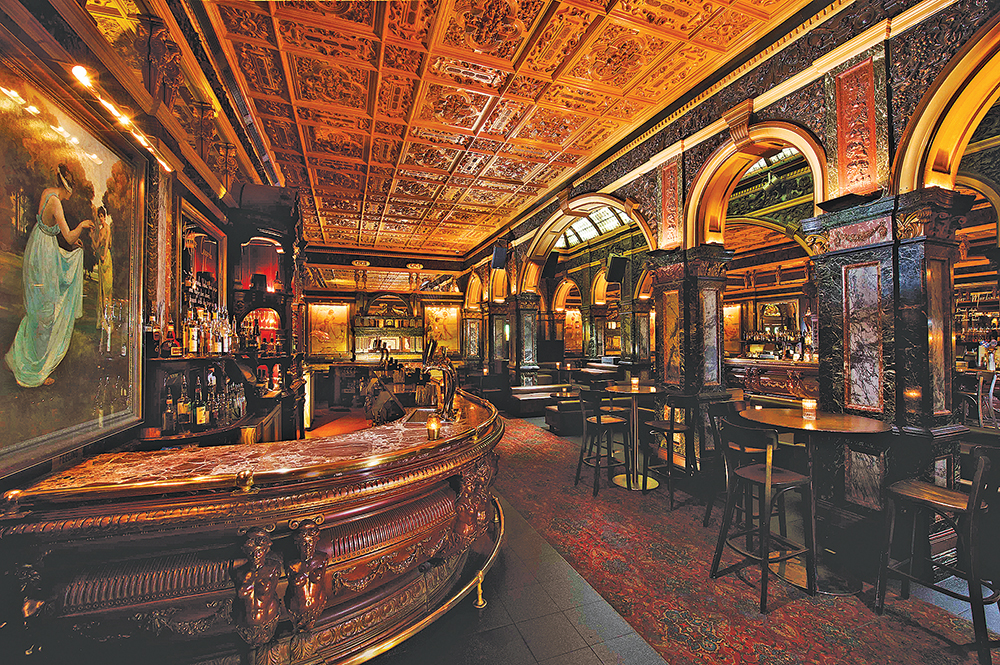 A few cocktails on your must-try list: Autumn in New York, featuring Olmeca Reposado Tequila, Pomme Verte, Apple Juice, Agave and Citrus; the Mezcal-based Naked and Famous, and the classic margarita – which was nothing short of delicious.
We chose to visit Marble as a pre-dinner drink venue, but it comes alive later in the night with live music most nights of the week. Whether you settle in for a few drinks or just have a nightcap, Marble must be part of your Hilton stay.
Also located in the Hilton is the Zeta bar, a 'secret garden' type concept with strong happy hour offerings, delicious bar food and a killer specialty cocktail list (gin lovers, you'll be in heaven here).
Dining
Here's the thing about luxury or fine dining: It often offers you an expensive bill, but an unsatisfied result.
Not so the case at Glass (pictured bottom left), the Luke Mangan restaurant that is nothing short of stunning on every level – atmosphere, staff and, most importantly, food.
There's a five course degustation option for $150 per person which is a great way to try a range of the meals available, but we chose the a la carte menu.
The buffalo milk burrata was nothing short of stunning, while the pan-fried potato gnocchi earns a place in my top entrees of all-time, it was so good.
We also tried the three mushroom ravioli, which comes with a delicious hazelnut butter that was to die for. But the real star of the show was the steak – the Hereford Scotch Fillet melted in your mouth, making it worth every bit of its price tag.
Glass may be an expensive option, but if you're heading into the Hilton for a special occasion, you shouldn't look any further: it was absolute first class.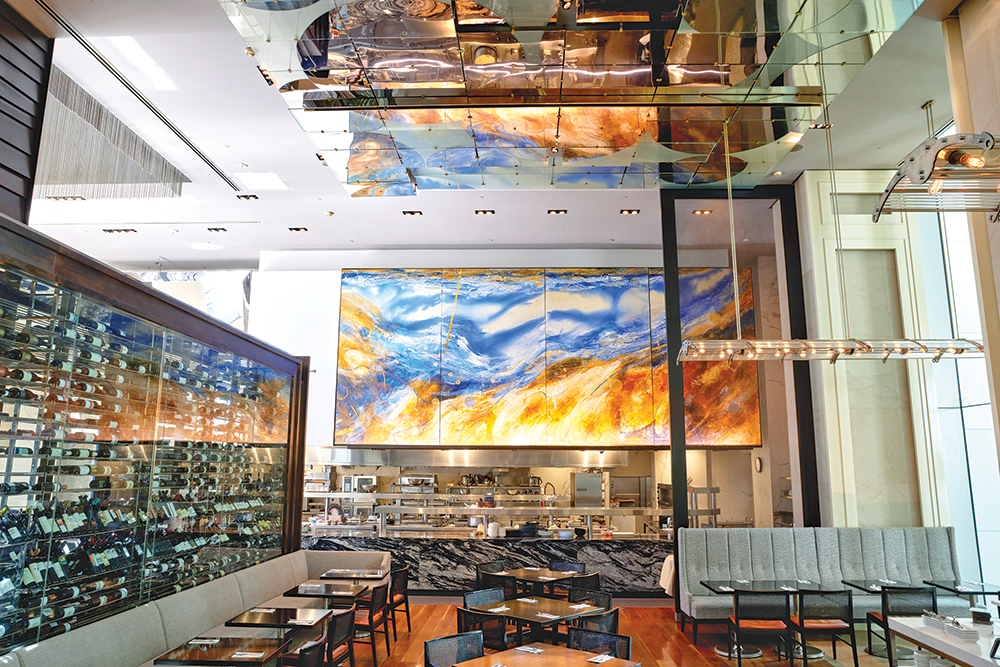 And if you're not too full, Glass is also the home of a sumptuous breakfast buffet in the morning.
The final word
City getaways for no specific reason are some of my favourite weekends – you get to explore your own city at a different level, almost putting an 'informed tourist hat' on.
The next time you decide it's time for a staycation, look no further than Hilton Sydney – you'd struggle to do better.
Visit www.hiltonsydney.com.au.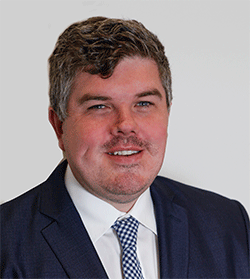 Troy Dodds is the Weekender's Managing Editor and Breaking News Reporter. He has more than 20 years experience as a journalist, working with some of Australia's leading media organisations. In 2023, he was named Editor of the Year at the Mumbrella Publish Awards.