A L Rojo grew up being a child who loved reading and was always in her head daydreaming and experiencing different worlds.
Those worlds were different stories that needed to be told and after putting pen to paper the Penrith author has published her first romance fantasy novel.
"The Heart of Farrowline is about a young single Mum Ridley Wade-Kohan who is full of anxiety and stress as she tries to support herself and her baby, plus she has a difficult past she is trying to escape from," Rojo said.
"To help, she gets a job at this place called Farrow Group, a company owned by the most powerful pack of wolf shifters in the country, and meets its leader, the Alpha of Farrowline, Tobias Farrow."
Self-published through a local publishing house, IndieMosh, the book has elements that will appeal to people of different ages and backgrounds according to Rojo.
"It is an adult book, and you don't have to have a child to connect with it as I like exploring relationships with other people and the human relationship in a broad way," she said.
"There is more a female base in romance, but my readers and those that did beta testing seem to be a wide variety of genders and age groups and have given me positive feedback.
"I just hope I can provide people with a bit of an escape and by mixing in fantasy you add a bit of fun and entertainment at the same time while getting them to stop and think."
The Heart of Farrowline is available in hard copy and eBook at most book retailers including Angus and Robertson, Booktopia and Amazon.
For more information, visit www.alrojo.com.au.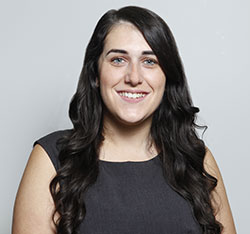 A graduate of Western Sydney University, Emily covers Local, State and Federal politics for the Weekender, as well as crime and general news.