Penrith Council has dramatically pulled the pin on its prized Soper Place development.
The current car park was to be revitalised into a "city-shaping project" that would include a multi-storey car park with 600 spaces, a four storey office building, a multi-use community space, public rooftop garden and a public domain.
Construction was due to start later this year and be completed in 2024. Preparation work was already underway on the site.
At tonight's Ordinary Council Meeting, it was revealed that the project had been scrapped.
"Council resolved not to pursue the delivery of the Soper Place Revitalisation project at this time due to the difference in market conditions from when the project commenced a number of years ago," a media statement said.
"Council continues to move forward with our over $500 million of City-shaping projects that are planned or underway across the City and strives to continue delivering these to the highest standard through strong financial leadership at all times."
Designs had revealed a stunning building with a green façade to help combat urban heat.
The design was decided through a NSW Government Design Excellence Competition and judged by a panel of independent industry professionals. The winning design was created by the team led by Durbach Block Jaggers architects, and according to Council "seamlessly integrates commercial, community and nature to support Council's Cooling the City initiatives".
Soper Place is located between Belmore and Lawson Streets in the Penrith CBD.
It's not immediately clear what will become of the site, which has undergone significant work to relocate electrical cabling, change car park access and relocate ageing stormwater infrastructure.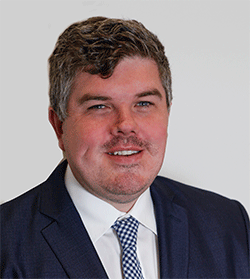 Troy Dodds is the Weekender's Managing Editor and Breaking News Reporter. He has more than 20 years experience as a journalist, working with some of Australia's leading media organisations. In 2023, he was named Editor of the Year at the Mumbrella Publish Awards.