Local businesses Nepean Aquatic Centre and PAWS Studios have announced a collaboration with Ready Set Dance and Kids Alive, Do the 5, to bring a free Water Safety show to children in Penrith.
After taking her own Water Safety roadshow to preschools in the local area for nearly a decade with Paddles the Platypus and Kids Alive, Do the 5's Wise Owl, Julie Sheldrake thought it was about time to expand the team.
"Over the last 10 years, we've been changing the show and updating it. Every year, we bring in new things," she said.
"We stopped being able to do some of the visits during the COVID time, and although we've gotten back a little bit since, we've really struggled to get a show back off the ground because of the availability of staff to go out to pre-schools.
"Recently, I thought, 'Nope, this is a community service that we really want to be doing weekly again'."
Upon hearing that Kids Alive, Do the 5 had collaborated nationally with Ready Set Dance, Sheldrake got the ball rolling to create a brand-new show.
"I knew that the local studio PAWS ran Ready Set Dance, and then we got a new staff member on here who was just a perfect, beautiful, bubbly, bright host, I thought, let's pull this all together," she said.
"We all worked together to put together a 25-minute little show that I think is much more engaging for the children, because it uses songs, dance, puppetry, storytelling, and they go away really knowing those five water safety messages that the Kids Alive, Do the 5 program promotes."
After announcing the partnership at Penrith CBD Corp's recent Twilight Penrith Festival with PAWS' Rebecca Liu Brennan, along with some very special guests from their Ready Set Dance program, Sheldrake said they have been "inundated with requests" to bring the show to local primary and preschools.
Although there are a number of fresh additions to the original show, with an extra host to teach the safety principles through song and dance, the new one combines the best of both to create an interactive experience with no dull moments.
"There's one song which is all about the beach and we're using a parachute that the children get to put up and down to simulate waves. It's very, very interactive," she said.
"We've also kept the best elements from the old show, which is that the children get to practice CPR on CPR buddies."
For Sheldrake, it's all about education, with hopes that the new show will assist little ones to take in the Kids Alive, Do the 5 messaging – Fence the Pool, Shut the Gate, Learn To Swim, Supervise, and learn Resuscitation – as well as beach and sunscreen safety, and CPR basics.
"We all know that learning happens when learners are engaged, so rather than talking at them, it's through real-life examples. I'm really hoping that these children take safer swimming messages away, into the future," she said.
"If just one child remembers to shut the gate because of this program, that's a fantastic result for me."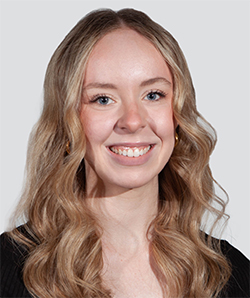 Cassidy Pearce is a news and entertainment journalist with The Western Weekender. A graduate of the University of Technology Sydney, she has previously worked with Good Morning Macarthur and joined the Weekender in 2022.