Labor will return the Federal Budget to surplus, albeit temporarily, and has addressed a range of cost-of-living issues as Treasurer Jim Chalmers aims to set up the country for a mixed economic road ahead.
A $40 per fortnight increase to JobSeeker, extra rent assistance and an electricity rebate were among the cornerstone announcements from the Treasurer.
Delivering his Budget speech in Canberra tonight, Chalmers confirmed a forecasted surplus of $4.2 billion for 2022-23, before deficits in the years that follow – but much smaller than the Coalition had predicted when in government.
In a Budget where cost-of-living was a central focus, Chalmers said the next two years would be difficult.
"Outside of the pandemic and the Global Financial Crisis, the next two years are expected to be the weakest for global growth in over two decades," he said.
"This will affect us here in Australia. Our economic growth is expected to slow from three and a quarter per cent in 2022–23 to one and a half per cent the year after, before recovering to two and a quarter per cent in the next.
"In this environment, inflation remains our primary economic challenge – it drives rate rises; it erodes real wages – which is why this Budget is carefully calibrated to alleviate inflationary pressures, not add to them."
Chalmers said while inflation is tracking higher than the government would like, it is heading in the right direction.
Among the Budget winners were single parents, with $1.9 billion to expand eligibility to single parents who are principal carers whose youngest child is under 14 years of age, the majority of whom are women.
Eligible recipients will now receive a base rate of $922.10 per fortnight – an increase of $176.90 per fortnight compared to the JobSeeker Payment.
The JobSeeker Payment and Youth Allowance will increase by $40 per fortnight for eligible recipients.
The Budget promises to reduce the cost of medicines by up to half for at least six million Australians. Meanwhile, some patients will be able to receive two months' worth of their medicines per visit to their pharmacy, saving $1.6 billion in out-of-pocket costs over four years.
And Labor is tripling bulk billing incentives to address the sharp decline in bulk billing over the past few years.
"This is the largest increase to the bulk billing incentive in the 40-year history of Medicare," said Health Minister Mark Butler.
"It will have immediate benefits for more than 11 million, with flow on benefits for all Australians. Incentives will cover many common GP consultations, including telehealth and videoconference – making care more affordable, for children, pensioners and other Commonwealth concession card holders."
$2.7 billion will be spent to increase the maximum rates of Commonwealth Rent Assistance, with about 1.1 million households to be better off.
There's good news on electricity prices too, with eligible NSW households to receive a $500 energy rebate on their power bills in the coming financial year, while eligible small businesses will be able to access a $650 rebate.
The rebates will directly reduce energy bills for eligible households and businesses and are expected to reduce inflation nationally by one quarter of a percentage point in 2023-24.
Pensioners, veterans, seniors and other concession card holders, as well as recipients of Carer Allowance, Family Tax Benefit, and anyone eligible for existing NSW electricity concession schemes will be eligible for the rebate.
Eligible small businesses that meet the definition of electricity 'small customer' in NSW will receive bill relief next financial year.
"This will be welcome relief for over a million households and hundreds of thousands of small businesses right across NSW," said NSW Premier Chris Minns.
"Speak to any small business and you know the biggest input cost right now is electricity prices. NSW can't afford to lose small businesses because they can't afford to keep the lights on."
The Budget delivers the largest ever pay increase for aged care workers, with an $11.3 billion investment to fund the Fair Work Commission's interim decision for a 15 per cent pay increase.
The Coalition labelled the Budget a "cost-of-living con job".
"After less than a year of Labor in office, government spending will increase by $185 billion," said Shadow Treasurer, Angus Taylor.
"Labor cannot spend its way out of its cost-of-living crisis. Its Budget does nothing to help you or your family get ahead.
"Before the election, the Prime Minister promised that no one would be left behind, yet this Budget leaves the majority of Australians behind.
"For every dollar of new taxes it has imposed in this budget, the Government has decided to spend two. In this Budget, it is spending twice as fast as it is taxing Australians.
"The Coalition wants Australians to do well, but at the moment we are being held back by a government with no economic plan for the future."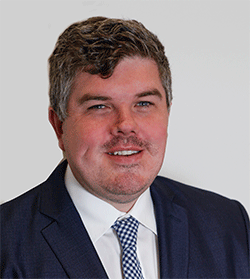 Troy Dodds is the Weekender's Managing Editor and Breaking News Reporter. He has more than 20 years experience as a journalist, working with some of Australia's leading media organisations. In 2023, he was named Editor of the Year at the Mumbrella Publish Awards.