After growing out her hair for three years, eight-year-old Ava Fowler has gotten the big chop, making a sizeable donation to Wigs 4 Kids.
For Ava, the idea to cut and donate her hair came about when watching a YouTube video, though this was only heightened when she found out that members of her family and teachers at her school had been touched by cancer.
"When she was six, she was watching YouTube Kids, and she saw a little girl donate her hair for wigs, which then made her want to do it," said her Mum, Jessica Fowler.
"More recently, my Mum became unwell with breast cancer last year, and then we've had a friend whose son has just been diagnosed with leukemia.
"She saw the video and thought it was a nice thing to do for people, but in the last 18 months it's become a bit more personal for her."
As Ava's hair grew, so did her excitement to cut it – partially because she'd be making a difference in the lives of children with cancer, and partially because the length was a little hard to manage.
On Saturday, May 20, Ava got her hair cut in front of all her friends and family, resulting in a rollercoaster of emotions for all involved.
"I wasn't really nervous to cut it, I was happy because my hair was annoying me a lot!" Ava said.
"It was a bit scary doing it with everyone watching me, but once it was cut off, I felt free."
Going back to school on Monday, Ava said that her friends and teachers had plenty of opinions about her hair. But, she's happy to know that she's inspiring a few to follow in her footsteps.
"Everyone was really surprised, and now my friend wants to cut her hair short, and my sister, but she doesn't have enough hair yet," she said.
Already, Ava's efforts have garnered just under $3000 in donations, which will allow Kids with Cancer Foundation to continue financially supporting families that have a child with cancer.
Noting that the cause is one so close to her heart, Mum Jessica said she couldn't be more proud of Ava's commitment, and how much she cared about those she's helping.
"We're really proud of her, because it's something she's wanted to do. We haven't pushed her at all," she said.
To donate, visit bit.ly/3MORZMV.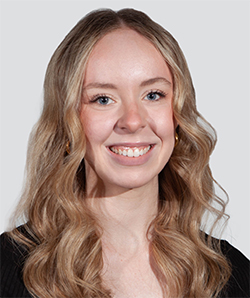 Cassidy Pearce is a news and entertainment journalist with The Western Weekender. A graduate of the University of Technology Sydney, she has previously worked with Good Morning Macarthur and joined the Weekender in 2022.