Verdict: 2.5/5
A word of warning before going into the cinema to see new Ben Affleck flick 'Hypnotic': Keep your eyes open and your brain switched on.
The Robert Rodriguez directed mind-bender may only run for a little over 90 minutes but it requires plenty of undivided attention, at least if you want the twist to pay off.
We jump straight into the action when detective Danny Rourke (Affleck) darts away from a counselling session about his missing daughter to investigate a tip off into an upcoming bank robbery.
We quickly learn Rourke's missing daughter and the robbery are linked; but certainly not in a conventional way.
We're thrown into a world where a suspicious looking man Dellrayne (William Fichtner) has an incredible ability to hypnotise people around him, forcing them to commit acts of violence – even to the point of forcing police to turn on each other.
Turns out Dellrayne is not the only person with this ability, and Rourke quickly enlists the help of another "hypnotic", Diana Cruz (Alice Braga) to help him bring down Dellrayne and work out exactly what's going on – and how his missing daughter plays a part.
It's a good premise and even an interesting delivery but there's not a whole lot to get your teeth into here.
And here's another piece of advice: Don't stick around for the mid-credits scene. If nothing else, it'll leave you disappointed and with a sore head from rolling your eyes.
See this movie at Hoyts Penrith.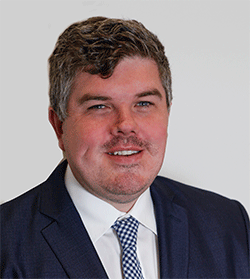 Troy Dodds is the Weekender's Managing Editor and Breaking News Reporter. He has more than 20 years experience as a journalist, working with some of Australia's leading media organisations. In 2023, he was named Editor of the Year at the Mumbrella Publish Awards.