Since making a name for himself with an acoustic cover of The Police's hit single 'Roxanne' in 1987, 1927's Eric Weideman has barely taken time off the road, performing both in the band and as a solo artist.
Little did he know he'd still be performing some of his earliest hits, decades later.
"It's all been a bit of a trip to be honest," he told the Weekender.
"It was all very unexpected, and I certainly didn't expect to be here 30-odd years later still doing it. It's all been very trippy and very unexpected, but a very fun ride at the same time."
This year, the band is heading on a mammoth tour, covering venues all over the country. Having kicked it all off in Perth last month, they're now bringing their Next Generation Tour '23 to Penrith, with the best line-up yet.
"The band has been through plenty of line-ups over the decades, and this particular group of humans are probably the best I've ever worked with, and it's just brought a whole new energy to the songs and the music," Weideman said.
"'The Next Generation' is kind of a strange title I guess, but it's like it's new all over again, that's the best way I can describe it."
Despite being known for hits such as 'That's When I Think of You', 'Compulsory Hero', 'To Love Me', 'Scars', and of course, 'If I Could', with their debut album '…ish' going five-times Platinum and winning ARIAs for best debut single and album, Weideman assures that there'll be some surprises and deep cuts gracing the setlist.
"We try and make sure that the songs that are responsible for us being here are being played, but there's a bunch of tracks over quite a few albums that we need to sift through, and we don't want to put on the same show every single time we go out, so I'm trying to make it a little bit interesting, a bit different," he said.
"Some of the songs will be performed in a little bit of a different way, so it's just about trying to keep it interesting for ourselves and our audiences more than anything else."
Weideman said there were a few reimagined songs that he's found himself loving more than the originals, recommending that other artists try doing the same.
"I always encourage musicians to try self-expression, as opposed to trying to reproduce things that were recorded in the past," he said.
Whilst there's no denying his show will garner some "diehard" fans, Weideman is hoping that the Next Generation Tour '23 might also bring the next generation fans to the EVAN Theatre.
"We've seen a shift in our audience over the last few years, so that's part of the drive," he said.
"It's not geared towards anyone in particular, because I don't believe that music has a particular audience. I think music is something that should be explored by everybody at some point in their lives, and we're hoping to reach as many people as possible."
1927 will be on at the EVAN Theatre on Saturday, May 20 at 8pm. Tickets are $70. To book, visit penrith.panthers.com.au.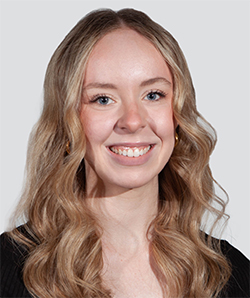 Cassidy Pearce is a news and entertainment journalist with The Western Weekender. A graduate of the University of Technology Sydney, she has previously worked with Good Morning Macarthur and joined the Weekender in 2022.