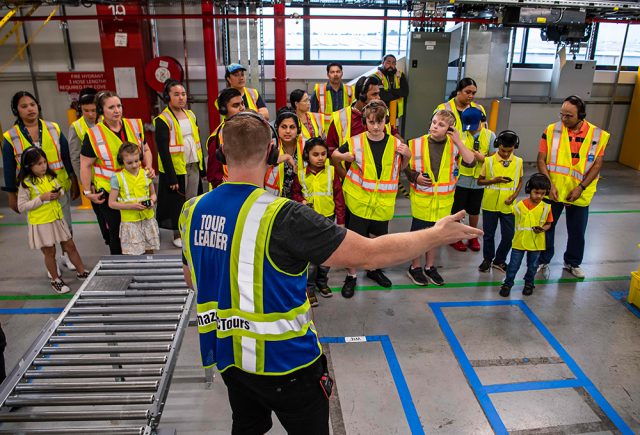 Have you ever wondered how Amazon can get your order to you so quickly? Now, for the first time, the public can go behind the scenes by taking a free tour of the robotics fulfillment centre in Kemps Creek to see the action in person.
Launching for the school holidays, people aged six years and over can visit the largest warehouse ever built in Australia with tours operating four days a week.
The tours follow on from the launch of virtual tours in August last year, which are still running on Mondays and Fridays, where you can get a look at the Sydney fulfilment centre, as well as crossing live to sites in the United States, United Kingdom, Germany and Italy.
The Weekender visited the centre on Emporium Avenue, and got to see how the integration of 1500 team members and over 2000 robots work together to pick, pack and ship Amazon orders.
Tour Leader Joshua Dawe explained how every system in the inbound and outbound processes are built for "speed and simplicity".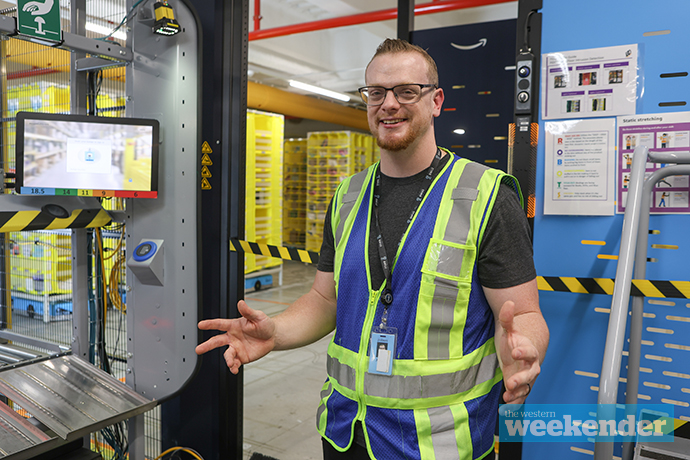 "We hold up to 20 million items and work with 14,000 small and medium businesses that sell their products, so we have a physical and digital match to know where everything is stored and can be easily accessed," he said.
"There are lots of things going on but at each station we break it down and make it as simplistic as possible for our team members, so they can do it efficiently."
A major part of that process is the robotic platforms that really have a mind of their own.
"The robots move stock around autonomously through machine learning and artificial intelligence," Dawe said.
"We utilise barcodes on the floor and QR codes while the robots have 27 sensors on them to read it to know exactly how to move safely around an area and where they need to go."
While the technology is almost futuristic, the role of the local workers cannot be surpassed.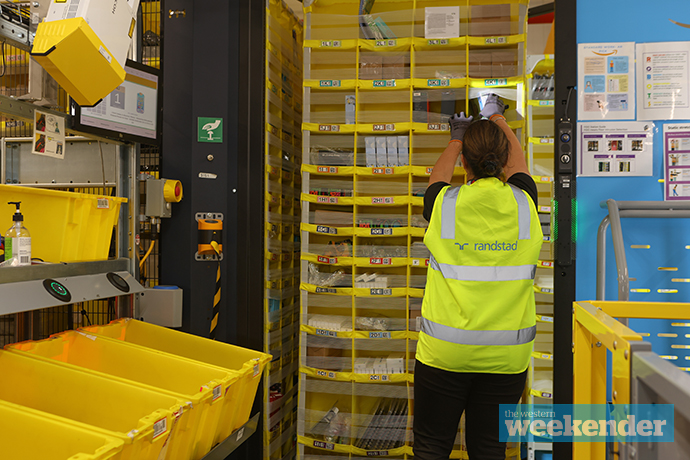 "There is a bit of a misunderstanding that robotics takes away jobs but the way we do it at Amazon is we use the simplistic innovations to empower our team members," he said.
"This allows them to do some amazing things for our customers by having that really cool interface between robots and people."
While Dawe is excited to lead tours for the public, he is most looking forward to showing some special guests around.
"Most of all I'm excited for my kids to be able to see where their Dad works," he said.
"After all, it's not every day that you get to see the inside of a robotics warehouse the size of 24 rugby league fields."
Tours will run for 60 to 90 minutes. Registration is essential, visit www.amazontours.com/au/onsite.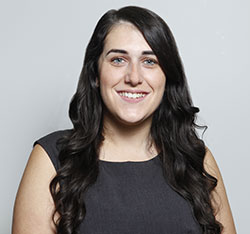 A graduate of Western Sydney University, Emily covers Local, State and Federal politics for the Weekender, as well as crime and general news.