Westfield Penrith and Nepean Village Shopping Centre are both on a long list of locations placed on alert after an infant was diagnosed with measles.
The infant is too young to be vaccinated against measles and had not been abroad. An investigation is underway to identify where the infant was exposed to measles.
At this early stage of the investigation, there are no known links to a recent measles case in western Sydney in an infant who acquired the infection while in India before returning to Sydney.
People may have been exposed to the case at the following locations and should monitor for symptoms:
• Dunn & Farrugia Fencing And Gates, 44 Preston Street, Jamisontown:
o Thursday, 23 March from 10am to 12pm and from 1:30pm to 4pm
o Friday, 24 March from 12pm to 5pm
o Wednesday, 29 March from 11:30am to 1:30pm
o Thursday, 30 March from 9:30am to 11:30am
• Womra Crescent GP Surgery, 49 Womra Crescent Glenmore Park
o Wednesday, 29 March from 10am to 11:30am
o Friday, 31 March from 11am to 12:30pm
• Nepean Village Shopping Centre, Woodriff St, Penrith including Coles Supermarket.
o Thursday, 23 March to Sunday 2 April
• Friday, 24 March from 10:45am to 12pm at The Dive In Swimming Academy, 122 Blaikie Rd, Jamisontown
• Friday, 24 March from 11:45am to 2pm at Penrith Westfield, 585 High St, Penrith
• Friday, 24 March from 8pm to 10pm at Kickin' Inn Penrith, 261 Mulgoa Road, Jamisontown
• Saturday, 25 March from 3:30pm to 4:30pm at Chemist Warehouse, Penrith HomeMaker Centre, Shop 230 SupaCentre 13 – 23 Pattys Place, Jamisontown
• Monday, 27 March from 9:30am to 1pm at Macarthur Square, 200 Gilchrist Drive, Macarthur
• Wednesday, 29 March from 11am to 12pm at HomeCo Glenmore Park Town Centre, Coles and MediAdvice Pharmacy
• Thursday, 30 March from 1:30pm to 5pm at The Wiggles Concert at The Cube, Campbelltown Convention Entertainment Centre, 20-22 Camden Road, Campbelltown
• Friday, 31 March from 12:30pm to 1:30pm at Bunnings Penrith, 2745 Wolseley Street, Penrith.
Dr Christine Selvey, Director of Communicable Diseases, NSW Health, urged parents and their children who attended these venues at these times to be on alert for the early symptoms of measles.
Measles starts off with a fever with cough, runny nose and sore, red eyes. A red blotchy rash appears three to four days later. Anyone who thinks they, or their child, may have measles should isolate and see a GP for a test.
"It can take up to 18 days for symptoms to appear after an exposure, so it is really important to stay vigilant if you've been in the above locations and if you or your child develops symptoms, please call ahead to your GP to ensure you do not spend time in the waiting room with other patients," Dr Selvey said.
"Measles is a highly contagious infection, and the most vulnerable are infants under 12 months, who are too young to be vaccinated against it, other members of the community who are not fully vaccinated and people with a weakened immune system.
"This case, the second in Western Sydney in recent days, highlights the importance of parents getting their children vaccinated against measles as soon as possible after they turn one."
Dr Selvey said there are large outbreaks of measles in several overseas countries, so we can expect to see more measles in NSW too.
"With measles in the community, everyone born in or after 1966 should check that they have had two doses of measles vaccine. If there is any doubt, get a vaccine as additional doses are safe," Dr Selvey said.
The measles-mumps-rubella (MMR) vaccine is safe and effective protection against measles. It's free for anyone born during or after 1966 who hasn't already had two doses. People who are unsure of whether they have had two doses should get a vaccine, as additional doses are safe. MMR vaccine is available from GPs and pharmacies.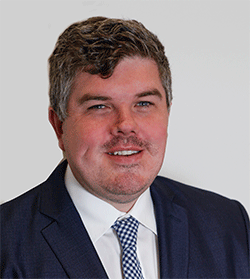 Troy Dodds is the Weekender's Managing Editor and Breaking News Reporter. He has more than 20 years experience as a journalist, working with some of Australia's leading media organisations. In 2023, he was named Editor of the Year at the Mumbrella Publish Awards.