Penrith RSL has been given the go-ahead by Penrith City Council to start $30 million worth of upgrades to the club.
The Development Application (DA) that was submitted six months ago includes plans for new retail tenancies, a function space and dining area.
Located at the corner of Lethbridge and Castlereagh Street with street frontage on Tindale Street, Penrith RSL has operated on the site since the early 1960s and has undergone significant redevelopment since.
The Statement of Environmental Effects (SEE) said that the proposal was seeking to demolish some external parts of the club such as some car parking and walkways to make way for a two-storey extension.
Penrith RSL CEO Neel Chand told Western Property that there was a need to expand once again.
"The club has grown a lot over the last 10 years and our membership has grown big time, so we need new facilities," Chand said.
"We always had a plan to do something big, but the time is now, and it has worked out well for timing as the city expands."
With the SEE stating that there will be some new additions throughout the space to improve the overall establishment, Chand said that the bulk of the work will be new.
"In the first stage we will have a 500-seat auditorium, a function area, balcony and bar, and the other new component will be a 470-seat restaurant that will have a fairly decent alfresco area attached to it.
"Our function space will be large and could be divided into three sections as a multi-purpose space for different events.
"All of this is additional footprint and space to complement the club for members and the Penrith community."
The existing buffet and cafes will remain while a bar will be merged with a gaming area.
"We will be able to host weddings, concerts, exhibitions, expos and conferences in the new spaces," Chand said.
"In addition, the foyer is going to be renovated and we will have new shop fronts as well."
The proposed works are set to remove a total of 45 car spaces but traffic surveys confirmed that substantial spare car parking capacity is readily available.
The project is expected to begin construction by July.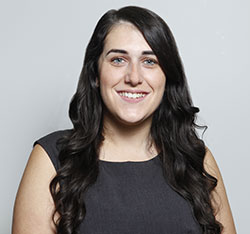 A graduate of Western Sydney University, Emily covers Local, State and Federal politics for the Weekender, as well as crime and general news.