Penrith is quickly becoming the family club of the NRL, at the same time attracting thousands of new fans during a golden period of success.
Lifelong fans are often built in the years after Premierships as players become household names.
At Penrith the likes of Nathan Cleary, Brian To'o and Jarome Luai have become heroes to young footy fans.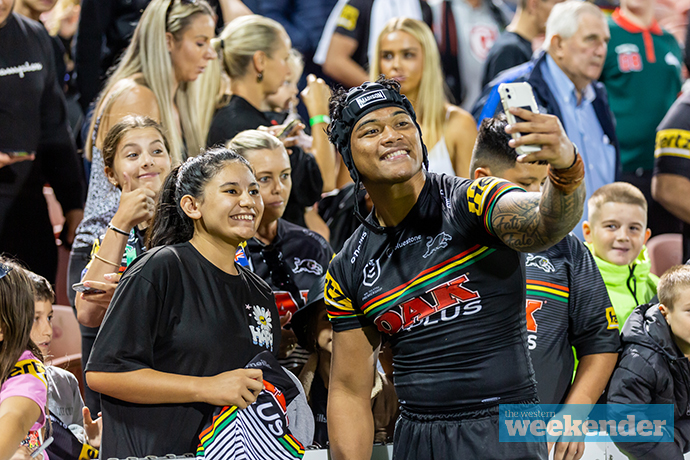 Penrith players spend up to an hour after games taking photos with fans and signing autographs.
That's on top of regular school visits, community events and fan days.
It's a far cry from the old days when the playing group would quickly run over to the fans, offer a quick thank you and retreat to the sheds.
Times have changed.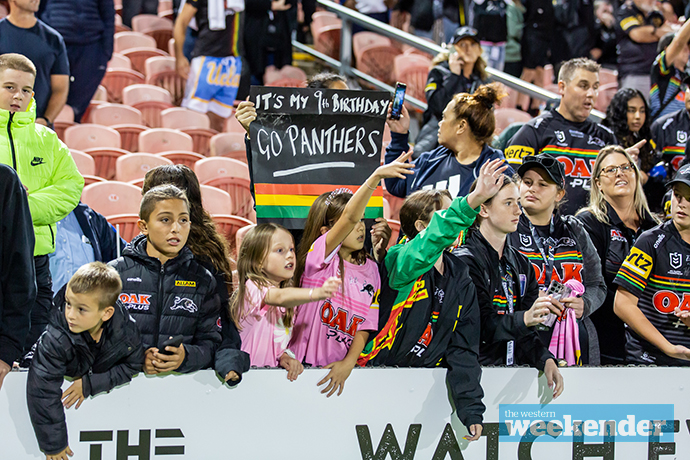 And it's not only after games that the players are in hot demand.
Fans have even started lining up before matches to watch Ivan Cleary and his team walk into BlueBet Stadium on game day.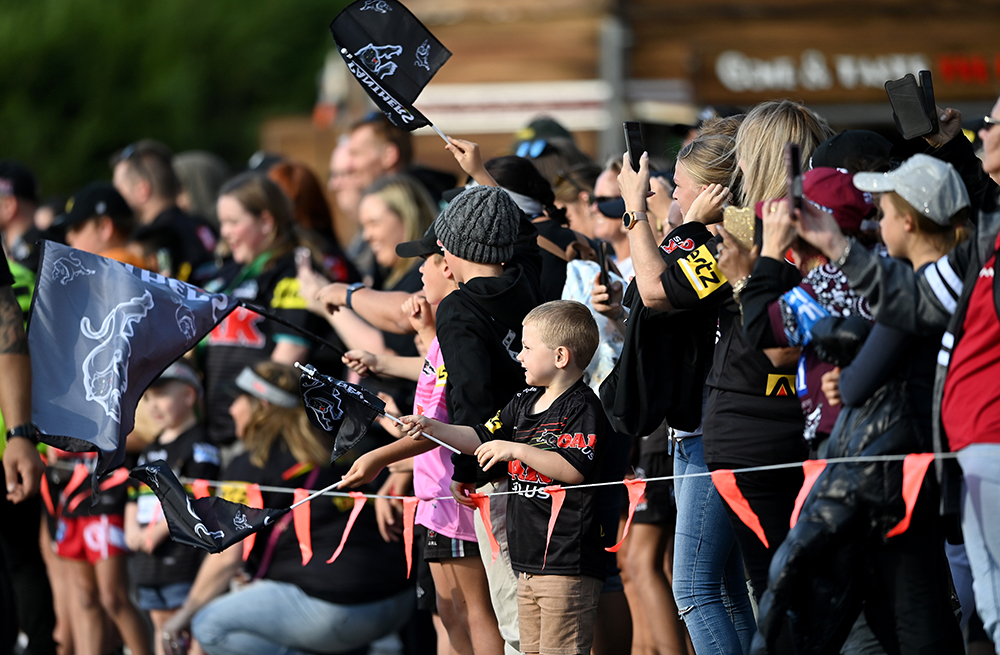 Penrith's back-to-back Premierships have been the catalyst for the surge in support and regular sellout games, but the team being full of local juniors has helped too.
With such a huge junior district, parents and kids themselves can now see the legitimate pathways through to NRL stardom.
And the family nature of the club is helping too.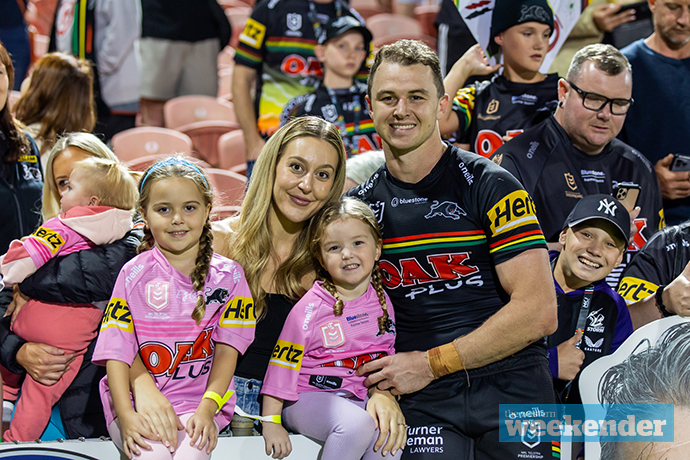 After matches, players quickly rush over to see their partners and young kids. Many have had children young, helping to ground them in the whirlwind that can be the NRL.
The fact the players so closely share their footy journey with the families, and so publicly, has won plenty of people over.
Last weekend the club put on an Easter Egg Hunt for players' kids.
It followed a cultural night a few days earlier, where all the different cultures involved in the club were celebrated.
Players will come and go over the next few years, but there is no question this group has laid the foundation for the club to be successful for many seasons to come.
Very quickly, Penrith has become the envy of the NRL – both on and off the field.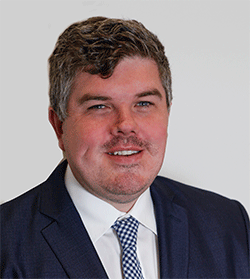 Troy Dodds is the Weekender's Managing Editor and Breaking News Reporter. He has more than 20 years experience as a journalist, working with some of Australia's leading media organisations. In 2023, he was named Editor of the Year at the Mumbrella Publish Awards.